Blog
chipple.net
March 5, 2017
Weekly revue: 2017 week #9 (February 25 to March 3)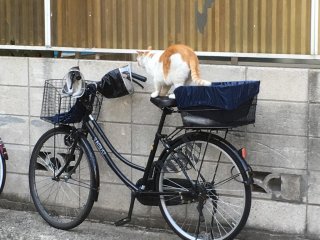 Food: - Shish Kebab and yudōfu at Tapir, Shin-Okubo
- "Ami Dhaba Timo" special thali at room103, Kunitachi. A special collaboration by Indian canteen AMI, Dhaba Kunitachi and Samosa wala Timoke.
- Meat pie lunch at Dining café Theater, Shibuya/Aoyama. They hadn't been open for lunch for a long time, but they started again just recently. I love their meat pies!
- Soba lunch set at Ryan, Shibuya
Music events: - Went to see Agata Morio at UFO Club in Koenji, in an event that celebrated the venue's 21st anniversary. Also playing was Kawamoto Makoto, and Kaneko Ayano.
Kawamoto Makoto's show was a live performance of her entire album "ongaku no sekai e yōkoso" (2010). She was accompanied by a funny guitarist, and herself played piano and guitar, and for one song drums. That was quite good, although a full album being maybe a bit lengthy. Still I enjoyed seeing her for the first time, and I got more curious about her music.
Agata Morio presented his set as an introduction of himself. He told about his background and his career to an audience he expected many people might not know about him so well. The songs he played included "boku wa tenshi janai yo", "Rurumoppe Bay Blue", "Kyūshū no obaasan", "Rock'n'Road o yuku yo", "Showa minatomachi sanbanchi", doing call & response with the audience, and, as an encore in duet with Kawamoto Makoto, "saigo no Dance Step". Except for the duet, it was just him and his guitar, which made for an intimate show in this also intimate-sized venue.
- I had been planning to go to event "God Save the To$h vol.4", a charity event to help Nakanishi Toshio (Plastics) who had been hospitalized for cancer treatment. It was a shock when his death was announced just three days before the event. The event was held anyway, and as planned a special band called Diamond Heads featuring Oyamada Keigo, Nomiya Maki, Sunahara Yoshinori, Takagi Kan (as Tosh #2) and more, also including special guest Tachibana Hajime (Plastics). The band played just Plastics and Melon songs: "Hardcore Hawaiian", "Copy", "Delicious", "Robot", "Park (Eight Days A Week)" (w/ wife Saori), "I Love You Oh no", "Copy" again (w/ daughter Karin) and "Top Secret".
I always loved Plastics, ever since I randomly found a "Diamond Head" golden sonosheet at Dutchy's in Montreal in the mid-90's, buying it just because it looked so cool but ending up loving the music too. I have good memories of seeing Tosh on stage several times, mainly with his band Plastic Sex that also featured Nomiya Maki.
- Another sad news this week was that Monsieur Kamayatsu passed away. He was a former member of group sounds band The Spiders in the 60's, a great rocker very much respected also by the Shibuya-kei scene. I first knew of him because of his "Je m'appelle Monsieur" album released on Readymade in 2002, and fondly remember seeing him at an in-store event at Tower Records Shinjuku then.
Music release news: Denki Groove

This week's video: Maika Loubté "SKYDIVER"
Posted on March 5, 2017 at 21:05 | Permalink | Trackback (0) | Comments (0) | Tweet |
---
February 26, 2017
Weekly revue: 2017 week #8 (February 18 to 24)
Food: - Gyoza at Rengetsu, Nogizaka. Owner-chef Shinagawa Yuji was the champion of the 7th World Championship of Chinese Cuisine held in Singapore in 2012!
- Lemon squash and iced green tea at The Open Book, Golden-gai, Shinjuku
- Mac & cheese and iced chocolate cake on a stick at Good Meals Shop, Shibuya
Music event: - I went to Comoesta Yaegashi's regular event "wamono Meeting", usually featuring himself, DJ Fukutake and others, but this time Comoesta invited only girl DJs to fill the bill. This included Nosa Reina and Sumire (Twee Grrrls Club), and the special guest was Nomiya Maki! With the help of DJ Comoesta, she sang karaoke-style to many of her own songs, and of course some Pizzicato Five classics! This was a wonderful time dancing to those loved songs in the cozy venue that is Kissa SMiLE in Shibuya. I even had the chance to get autographed Maki's new 7" set! :D
Nomiya Maki set list: Un homme et une femme (Japanese ver.) / Oh! Honey (Scooters cover) / Chanson des jumelles (Japanese ver.) / La douce vie (Towa Tei) (Live ver.) / Blue Light Yokohama (English ver.) / Fortune Cookie / Maki no Rekishi / Twiggy Twiggy (1981 original) / Shibuya de 5ji / Airplane / If I Were A Groupie w/ MATSUO Remi (Glim Spanky)
Exhibitions: - "Digital Choc 2017" à l'Institut Français du Japon. There's a great new installation by UJINO in the entrance until March 19! Check out this short video I posted. The installation can only be enjoyed in full by going there and seeing it in action. There are also headphones to hear music being created from it. I love Ujino! :)
There were also other fun installations, including one of a robot that can draw your portrait... if you can sit still for 30 minutes. :)
- Dropped by the "Chiyoda Cat Festival 2017" at Chiyoda city ward. There were many stalls selling or promoting various things for cat owners or cat lovers. Notably there was an opportunity to wear the "real cat heads" made by Sato Housetu and his Japan Felt Art School. I didn't wear the real cat head this time (though I have before), but many of their other felt cat creations were also on display.
Music release news: "manatsu no Innocence ~ Urino Masao Works Covers", "DJ HASEBE Butter Smooth - Tokyo 90's Groove -", Konishi Yasuharu
This week's videos:
Ice Choir "Amourous In Your Absence"
dahlia "ai wa kūki"
Posted on February 26, 2017 at 23:35 | Permalink | Trackback (0) | Comments (0) | Tweet |
---
February 19, 2017
Weekly revue: 2017 week #7 (February 11 to 17)
Food: - Tonkatsu at Narikura, Takasanobaba
- Cheeseburger at Weekend Garage Tokyo, Shibuya
- Roasted pork and fondant au chocolat w/ yuzu at Gastro Pub Augustus, Shibuya
- Dal bhat and momo at Nepalico, Shibuya
Music event: - I went to Wakita Monari's in-store event at HMV record shop Shinjuku Alta, promoting her 2nd single "Boy Friend" being released on the same day. It was my second time seeing her since she went solo, the first having been just before her solo debut when she appeared as the opening act for Hoshino Michiru. The new single is written and produced by the two of Microstar! Both songs are very good and catchy. Check out the video below for "Boy Friend", directed by Sally Kubota. I had my 7" autographed! :)
Set list: akai skirt / anone,,, / Boy Friend (extended version)
Music release news: dahlia, Konishi Yasuharu selected compilation "Ace", Pizzicato Five (remastered reissue & 7"'s), Nomiya Maki, "The Legend of Zelda 30th Anniversary Concert"
This week's videos:
Wakita Monari "Boy Friend"
Denki Groove "Tropical Love (Video Edit)"
Posted on February 19, 2017 at 21:54 | Permalink | Trackback (0) | Comments (0) | Tweet |
---
February 12, 2017
Weekly revue: 2017 week #6 (February 4 to 10)
At the cat café... :)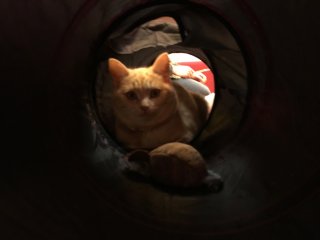 Food: - Pâté de campagne, Kinoshita-gyū steak & frites, and desserts at Matsuki, Nakano
- Couscous royal at Le cabaret, Yoyogi-Uehara
Music event: I went to see YMCK's "Family Swing Show", the release party for new album "Family Swing" that was just released last month. The show was very special in that it was the first time that YMCK were backed by a real band (a jazz trio with woodbass, saxophone and drums — with one of my favorite drummers: Suzuki Kaoru), and also the show consisted of the whole album performed in a musical-like style with even story bits between some of the songs. There were even two stages, a mini side-stage which YMCK hopped to a few times. It was a completely new, rich and fun experience!
As you know YMCK's new album's limited edition comes with a board game! This time they even made a car chase video game that can be played on their site, and clearing it beforehand got you a free sticker at the show! All these details somehow reminded me of the long way YMCK has come. I realized I've been a fan for 13 years! I'm really glad I could see this awesome show, and I love YMCK more than ever. Go YMCK, Go!
Music release news: Negicco, Wednesday Campanella, Mother Tereco, Wakita Monari
Playlist: Rodion, Agata Morio, Mark Robinson, Maika Loubté, ...
This week's video: YMCK "kagayaki yo watashi no te ni (Glory in my hands)"
YMCK "Thrill Me"
Mother Tereco "Echo Love"
Posted on February 12, 2017 at 01:38 | Permalink | Trackback (0) | Comments (0) | Tweet |
---
February 5, 2017
Weekly revue: 2017 week #5 (January 28 to February 3)
Outing: On Saturday was a fun morning walk around Tsukiji, eating some delicious food on the way (coffee at Turret Coffee, tamagoyaki, chikupote (chikuwa + potato salad), dango, salmon sandwich, coffee at Aiyō, ...), and ending with kaisendon (sashimi on rice) at Itadori (Uramise)! I chose the luxury maguro (tuna), which had akami, chūtoro and ōtoro. Delicious! :)
Food: - Chicken lever pâté and chocolate mint parfait at Neue, Shimokitazawa
- Brownie at Sunday Bake Shop, Hatsudai. Happy 8th Anniversary!!! :)
- Salmon curry, etc. at Shake Stand, Daitabashi
- Japanese dinner at Miharashi Ryōriten, Nishi-Ogikubo
Music event: Went to event "City Camp" at fu-chi-ku-chi in Shimokitazawa, to see Vacation Three, SCOF4 (Small Circle of Friends) and DSK O (Oshima Daisuke of Port of Notes). That was a very pleasant show! I had been wanting to see Vacation Three for some time. It's the new unit of Nakamura Dai (BANK, ex-Arch) with saxophonist Nakamoto Koichiro (Elekibass, Wack Wack Rhythm Band, etc.) and percussionist Okyon (recently also in WWRB). Very nice sounds (listen here)! I also enjoyed seeing SCOF for the first time, and also DSK O (previously known as DSK, whose real family name turns out being Oshima not Kojima).
Music release news: Learners, Vanilla Beans
This week's video: Perfume "Tokyo Girl"
Posted on February 5, 2017 at 02:00 | Permalink | Trackback (0) | Comments (0) | Tweet |
---
January 31, 2017
Weekly revue: 2017 week #4 (January 21 to 27)
Food: - Pork & chicken liver pâté (w/ coffee sauce & kiwi), winter mutton curry, and spinach curry with oyster, at Tapir, Shin-Ōkubo
- Bavette (ハラミ) de bœuf de Bazas, at Le Severo, Nishi-Azabu
- Victoria cake at Down the Stairs (by Arts & Science), Omotesandō
- Big "CC Rider" bacon cheeseburger at Teddy's Bigger Burgers, Harajuku
Music event: - I went to this year's first "Delica Lab" at Batica, organized by Nakatsuka Takeshi! It's always a fun party! This time there were sets by Takeshi, piano + trumpet duo Somethiing New, Ookawara Izumi, and saxophonist Soeda Naomu. One DJ couldn't make it, and instead Takeshi did a really fun DJ set! Maybe it was the first time I saw him DJ, and it was really great. :)
Music release news: Toki Asako, "Best of Pied Piper Days Vol.2", The Scooters, Hamada Maron, Learners
This week's videos: Nakata Yasutaka "Crazy Crazy (feat. Charli XCX & Kyary Pamyu Pamyu)"
Learners "Water The Flowers"
Posted on January 31, 2017 at 20:54 | Permalink | Trackback (0) | Comments (0) | Tweet |
---
January 21, 2017
Weekly revue: 2017 week #3 (January 14 to 20)
Food: - Curry dinner at Sunvalley Hotel, Sangenjaya
- Chicken curry & minced pork rice at Roka, Okubo
- Premium pudding at Coffeehouse Nishiya, Shibuya
Exhibitions: - Groovisions, a design company I have loved ever since I came to Japan, held an exhibition titled "GROOVISIONS 5x27" at Spiral in Aoyama! On display were a wide range of their design works, and so many Chappie life-size mannequins!
- Also, QP did a quick exhibition at skateboard shop FESN Laboratory in Nakano. Clothing line LIBE Brand Univs also released a lot of stuff in collaboration with QP for its latest collection titled "1 + 1 = 3". Each piece is printed with text in QP's signature font.
Music release news: "ExT Best File", G.Rina, Perfume, Towa Tei, Hollywood Zakoshisyoh
Playlist: Agata Morio, Crazy Ken Band, Maika Loubté, etc.
This week's video: Hollywood Zakoshisyoh "gokuburi otoko"
Posted on January 21, 2017 at 23:57 | Permalink | Trackback (0) | Comments (0) | Tweet |
---
January 16, 2017
Weekly revue: 2017 week #2 (January 7 to 13)
Food: - Pho at BiaHoi Chop, Nakano. A new branch of Chopsticks (Koenji)!
- Rainy day gelato at Sincerita, Asagaya
- Lunch at Basque restaurant Saint-Jean-Pied-de-Port, Shibuya
- Pâté de campagne & dessert at Matsuki, Nakano
Music event: My first show of 2017 was on Monday January 7, Sally Soul Stew's new year event at Yoyogi Zher the Zoo. The super band led by bassist Sally Kubota (The Phantom Gift, Les 5-4-3-2-1) also features singers Lemon and Mashiro Megumi (Hicksville), guitarist Nakamori Yasuhiro (Hicksville), keyboardist Nakayama Tsutomu and drummer Shirane Kenichi (GREAT3). This time they were accompanied by Matsumoto Kenichi on saxophone and shakuhachi. As always the show was just great, with a lot of wonderful songs played by this great bunch! A new CD-R of 3 songs was sold there, recorded at Shirane Kenichi's home studio on 4-track tape like in the day. It sounds very nice!
Last but not least, the DJ was Comoesta Yaegashi (Tokyo Panorama Mambo Boys) who played a lot of rocking good tunes. During the show Sally recalled the first time he saw Comoesta DJ and how he was impressed.
Partial set list: Shotgun (Junior Walker & The All-Stars cover) / Day Tripper (The Beatles cover) / ... / Joy To The World / ... / Poison Ivy (The Coasters cover, Japanese lyrics by Kimchi Cats) / Spooky Rock / Love Land / ... / Singer Lady (Shibata Natsumi cover) / Rock Steady (Aretha Franklin cover) / anata ni maketa no (Koyama Rumi cover) / Golden Cup / Black Coffee (Pete Mac Jr. cover) / hitori no kanashimi (Zoo Nee Voo cover)
Encore: Boy and Girl
Music release news: fox capture plan, Inoue Honoka, "ExT Best File", G.Rina
Playlist: XTAL, La Veuve Moustachue, Pizzicato Five, ...
This week's video: U-zhaan x Tamaki ROY x Chinza Dopeness "Nanayoubi"
Shiritsu Ebisu Chugaku x Negicco "Ebi Negi Alright!"
Posted on January 16, 2017 at 21:17 | Permalink | Trackback (0) | Comments (0) | Tweet |
---
January 7, 2017
Weekly revue: 2017 week #1 (December 31 to January 6)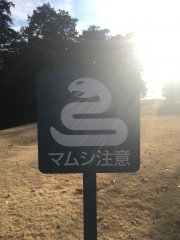 Food: - First soba of the year at the Ibaraki Ceramic Art Museum in Kasama. Also checked out the ceramic market nearby!
- Vietnamese hot pot at Chopsticks, Kōenji
Music release news: YMCK, the fascinations, Charan-Po-Rantan
Playlist: Pizzicato Five, Negicco, Metafive, Rodion, Ice Choir
Posted on January 7, 2017 at 13:49 | Permalink | Trackback (0) | Comments (0) | Tweet |
---
January 1, 2017
Weekly revue: 2016 week #52 (December 24 to 30)
Happy New Year 2017!! Best wishes for a year of fun, delicious times and plenty of good music!
Food: - Boudin noir & yellowtail fish rillettes at Tapir, Shin-Okubo
- Cafe latte at Parlour Ekoda
- Udon w/ chicken & chikuwa tenpura at Oniyanma, Nakameguro. The Gotanda branch was featured in vol. 2 of manga "It will be breakfast at Tiffany some day", which always depicts real breakfasts of actual restaurants, so I tried doing a quick collage!
- Hazelnut & tonic ice creams, and a strawberry & anko (red bean) pie at Sunday Bake Shop, Hatsudai
- Pizza and more at Guerrero, Shimokitazawa
Music release news: Hamada Maron, D.A.N., Urbangarde, hitomitoi, Nakata Yasutaka / Kyary Pamyu Pamyu
Posted on January 1, 2017 at 20:49 | Permalink | Trackback (0) | Comments (0) | Tweet |
---
Continue reading in the December 2016 Archives.
Next entry: " Weekly revue: 2016 week #51 (December 17 to 23)" (December 25, 2016 at 23:56)
Archives
2017: March February January
2016: December November October September August July June May April March February January
2015: December November October September August July June May April March February January
2014: December November October September August July June May April March February January
2013: December November October September August July June May April March February January
2012: December November October September August July June May April March February
2011: November October May April March
2010: August May April March February January
2009: December November October September August July June May April March February January
2008: December November October September August July June May April March February January
2007: December November October September August July June May April March February January
2006: December November October September August July June May April March February January
2005: December November October September August July June May April March February January
2004: December November October September August July June May April March February January
2003: December November October September August July
Syndicate this site: RSS 1.0/RDF RSS 1.0/RDF Comments
Blog powered by Movable Type Open Source 4.1 (Movable Type 日本語版について), moblog powered by Flickr Contact et hop dans le pot de miel