Blog - September 2009 Archives
September 2009 Archives
Index

.26 Picasa trouble



.26 Aira Mitsuki LiVE TOUR 2009 "Plastic" final: report



.12 Hasebe Novko, Yoshimori Makoto: live report



.11 Sunday out: 524 and then SPEEDKING09



.06 Hosaka Akane sings story books: report

---
September 26, 2009
Picasa trouble
I'm back home after a very nice 5-day vacation to Ho Chi Minh (Vietnam) via Taipei (Taiwan). I will have photos and reports to share very soon.
But first, I need to whine about Picasa, free photo management software from Google, that almost ate all of my vacation photos, if it wasn't for some other great recovery software that found them back.
If you're interested in details, keep reading...
Posted on September 26, 2009 at 15:37 | Permalink | Trackback (0) | Comments (3) | Tweet |
---
Aira Mitsuki LiVE TOUR 2009 "Plastic" final: report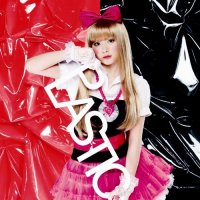 Last week's Friday, I went to Shibuya O-East to see Aira Mitsuki's final show of her "LiVE TOUR 2009 'Plastic'" tour, following the recent release of album "Plastic".
The medium-sized venue was quite packed, and the stage had a large runway at the back, covered in red and black vinyl like the album's jacket. Aira showed up on the runway in the pink skirt outfit from the album's cover, she walked down the center stairs and sat at the electronic drum kit in the middle of the stage. She first played hitting different parts, which showed different "plastic" images on the large screen, then the first song started, "China Discotica", and she proved that she could play rather well too! I've been enjoying how she always plays more instruments every time I see her. Soon her 4 cute dancers also joined, wearing slightly different outfits based on a white T-shirt and pink or purple leggings.
For "Sazae Funkadelic", there was choreography using Japanese paper umbrellas. Later "Summeeeeeeeer Set" (which features Ayuse Kozue on the album) got the audience going crazy dancing. Next up Aira sat on a stool in the center for ballad "Distant Stars".
1st part set list: China Discotica / Knee-high Girl / Bad Trip / Sazae Funkadelic / Robot Honey / Freedom Star / Supli / Fantasy Candy / Summeeeeeeeer Set / Distant Stars
Then during a costume change, there was an animated piece on the screen with cute robots walking together, sometimes falling or going in the wrong direction, and text that said things like "sometimes there are things that go wrong but in the end we're all happy together"... to then be followed by a much darker suicidal part about how people end up betraying each other and blah blah... There was a similar part in the show I saw in March (see DVD) and these have gotta be the only parts that I don't like of her shows.
Anyway then Aira came back in the Barbie Barbie outfit (blonde wig), and followed by one of my favorite songs, "Time is", during which Aira DJ'd on a kit stage right. That song is quite good and strangely has a male-sung verse by Shigeo (SBK) that reminds me of Takahashi Yukihiro. This set was really good with other favorites, "sayonara Technopolis", "Valentine Step", "Barbie Barbie", "Colorful Tokyo Sounds No.9", and the hyper and chaotic "Yellow Super Car". That last one had the otakus spinning their "Yellow Super Towel", and while I was quite at the back I couldn't escape being hit in the head repeatedly by a guy behind me.
2nd part set list: Time is / Beep Count Fantastic / sayonara Technopolis / Change My Will / High Bash / Valentine Step / Barbie Barbie / Colorful Tokyo Sounds No.9 / Yellow Super Car
We had to call for several minutes until Aira came back for an encore, again having changed outfits and now with long wavy black hair. Drum kit back to the center it was time for "Plastic Doll", probably my favorite from "Plastic", with her playing and singing as she does in the video. Great stuff!! And to finish the whole was a reprise of "Robot Honey", same as in the March show, closes nicely with some fun dancing.
Encore: Plastic Doll / Robot Honey (Sound Around rmx)
There was a good news that pro photos from this show will be released as a photo book later this year. Meanwhile, you can see a few photos in these reports at All About Technopop and natalie.mu.
Posted on September 26, 2009 at 01:19 | Permalink | Trackback (1) | Comments (0) | Tweet |
---
September 12, 2009

Hasebe

Novko,

Yoshimori

Makoto: live report

On Monday after work I rushed to Kichijōji Mandala 2 for event 「人生に必要なことはROCKとBOOKに教わったvol.2」 ("I learned things necessary for life from ROCK and BOOKS vol.2") featuring Hasebe Novko with Isoda Osamu (both ex-Modern Choki Chokies), and also pianist Yoshimori Makoto (also ex-Modachoki) who I saw for the first time.

First of all was a set by cross gross, a rock band featuring singer/poet Saitō Inco accompanied by guitar and drums. They were quite good! While most songs were sang, a few were spoken and reminded me a little bit of King Missile.

Up next was Yoshimori Makoto, pianist who was once a member of Modern Choki Chokies! It was my first time seeing him. I thought that solo piano was likely to put me a bit to sleep, but no way! Sure he had taken a bit inspiration for his set from the event's theme, rock, but his style was just captivating, beatless and syncopated, all very energetic. One song he played was "suteki na kūki", a really beautiful song that he had written for Modachoki (album "The Extra Number of Modachoki"). While on the album the song has a "normal" pace, here he played it with the tempo rushing up and down, with lots of emotion. Actually I had noticed singer Hamada Mari earlier sitting at the back(!!), and I couldn't help but imagine her vocals over the piano.

Another song he played was one he called 「スイカの名産地」 ("suika no meisanchi", translates for "place famous for watermelons"), and he explained that he had it on a sonosheet when he was a little kid in his hometown of Hiroshima, and he assumed that everyone knew the song. However almost no Japanese he asked knew the song. It's when he went to New Orleans once that he played some songs for the people there and it was the most popular of all. Once he started playing it I soon recognized "Old Macdonald Had A Farm". He also played this one in his great distinctive style. Other songs he played were, I think, mostly originals, one he said was for an anime series.

Then came Hasebe Novko with husband Isoda Osamu. I've seen them perform together several times, but this time they were accompanied on back vocals by Asada Miyako, who once contributed lyrics to Modachoki for the song "I wish..." (album "Kumachan"). Actually Novko and Miyako wrote the song together for their own band, but later gave it to the band. Of course I was expecting to hear that one, and they performed it in their original, pre-Modachoki version!

Set list: kumazasa Rock / tsuchi to taiyō / oyasumi / niwatori ōji / shufu no seikatsu 2009 / I wish... / bunta to watashi / All My Loving / Lucy In The Sky With Diamonds

Aside Novko's great original funny tracks, there was another song that she wrote with Miyako over 10 years ago, "tsuchi to taiyō", but it was here played live for the first time. Then the big surprise was "shufu no seikatsu 2009" (Modachoki cover, album "Rolling Dodoitsu"), as Osamu called it. Just before that everyone else had left the stage, and he started with a rocking intro on his guitar, incorporating bits from famous songs like "Video Killed the Radio Star". After a few minutes of that, the others came back on stage, together with Yoshimori Makoto who brought a pianica. It was Modachoki time, complete with the original dances! It sounded great with the back vocals too, and during an instrumental break Novko jumped on the piano to play some chords.

Followed "I wish...", with Makoto back on piano. Then the members from cross gross were called back on stage, but because of some contact lens trouble the singer had to escape backstage for a bit. Novko called for an unrehearsed "bunta to watashi" ("Panda, panda...!") throughout which she told the musicians what chords to play "C! A minor! F! G!" So funny! Then with cross gross' singer back they ended the show with two Beatles covers sung in Japanese.

Fantastic show ends, on my way out I say thanks to Novko and Osamu who had brought their soundtrack CD-R for play "Cube;0" on my request. Then Novko was so kind to introduce me to Hamada Mari who had come to see the show. She's Modern Choki Chokies' lead singer, I'm a big fan also of her solo works, and I'm happy whenever I see her on TV (lately she's mainly an actress and sometimes appears on variety shows, she also does a lot of narration work). It was just a moment, but I was really moved to be able to say hi and shake her hand! I wish for the day I can hear her singing too.

Can't wait for the next show! I'll go anytime!

Larger sizes and more photos at Flickr

Posted on September 12, 2009 at 11:31 | Permalink | Trackback (0) | Comments (3) | Tweet |
---
September 11, 2009
Sunday out: 524 and then SPEEDKING09
Last Sunday was a day out for some good music!
We started the day by going to Ginza and dropping by HMV Sūkiyabashi (in department store Mosaic Ginza) which was closing on that day. I spent a short time looking for the last time at my favorite sections there, and picked up some cheap CDs that were missing from my collection: pupa "floating pupa", YMCK & De De Mouse "Down Town", Nakatsuka Takeshi "Kiss & Ride", and Fascinated Session "s/t"

.
Then we went to Amadana in Velvia where I had left my earphones for repair. The cords were defective after over a year of daily use, and they couldn't be repaired but instead they offered me a new identical pair at 30% discount, which I accepted. So these days I'm enjoying brand new earphones.
After eating lunch, we headed over to the Ueno campus of Tokyo Geijutsu Daigaku, where was being held the yearly school festival. From 16:00 DJ Konishi Yasuharu played a one hour set outdoors for a delighted crowd. He was in the best shape I've ever seen him, dancing and singing on stage as he DJ'd. His set included some Shōwa dance party-ish selection, pleasing some older people while the young ones danced at the front, then some ska-ish tracks including his recent one for Ryō-san, then some rocking tunes, and a bit of some mainstream J-pop. He really knows how to please a varied crowd, all while keeping things danceable. Oh, he even sang along to Wada Akiko! :)
At one point a young guy from the audience come up on stage and although he was great at entertaining everyone, he was jumping a bit too much and Konishi-san advised to stop coming on stage because it made the needle skip. Well a bit later he switched to CDs and called everyone to come on stage! I just enjoying watching from the back, but things were really crazy and he seemed to be having so much fun too with dozens of young people having a great time dancing around him! Best set ever!
I only took a few photos until I noticed a "no photo" staff girl running around.
Later Ino Hidefumi was to play there from 18:00 again for free, which was very tempting, but instead we headed to Shibuya for techno event "SPEEDKING09" hosted by video mixing genius BUBBLE-B. SPEEDKING is a podcast radio show by himself, and there are also compilations of the same name that file under "J-death techno". :) The event was held at club Amate-Raxi in Shibuya. It was my first time at this nice-looking club with a lounge/bar floor that has a cool DJ booth built up in the air.
The afternoon event was already half-way through. We first headed downstairs for a few minutes where we saw a funny techno guy called omoshiro Sangokushi (おもしろ三国志). See his performance at YouTube. He seemed to be reading some of his lyrics off a pre-written toilet paper roll.
Then back upstairs we watched good friend Fukuta Takeshi's DJ set consisting of nothing but 7" records, from techno-cayō to anime songs and some obscure Japanese cover songs such as the pictured "Ghostbusters". Lots of fun!
Then back downstairs was TOFUBEATS, a young DJ (born 1990) from Kobe. He played an impressive CDJ set, doing stuff to his CD decks and mixer that's quite beyond my understanding. Great set, perfect mixes. I also realized that I've seen him before, playing an intro set to Aira Mitsuki's Liquid Room show last march. Hear one of his recent 30-song 12-minute mix.
Next up on the upper floor was Yoshida Tetsuto who also played some techno-cayō tracks, I was really happy to hear early 80's idol girl trio Starbow's "Heartbreak taiyōzoku". Then I was torn between the two floors as below came up a performance by MJ Spirit's bluetree, impersonating Michael Jackson. We watched a bit of that before catching more of Yoshida-san's set.
Starbow "Heartbreak taiyōzoku"
Larger sizes and more photos at Flickr
Posted on September 11, 2009 at 22:08 | Permalink | Trackback (0) | Comments (2) | Tweet |
---
September 6, 2009

Hosaka

Akane sings story books: report

Last Sunday (August 30) at Enban was an event featuring Hosaka Akane. Weather wasn't so bad until late afternoon when it started raining quite a lot. In Koenji was also being held the annual dance matsuri Awa-odori, and it was part of our plan to look around while heading to Enban, maybe eating bits from street stands, but instead we had to look around for a restaurant that wasn't full. We made it a little bit later than expected to Enban, missing about two acts, but we were still in time for Akane's performance.

This time Akane didn't do a usual set with her iBook and playing her regular songs. Instead she had picked a series of 4 children's story books that she liked since she was little, and played original songs while singing the stories into a voice changer. There was no backtrack used, she instead used a beatbox and looped several layers of keyboard melodies to play the song live all by herself. That was really amazing!

The stories were a series by Sena Keiko, titled "ninjin" ("Carrots"), "iya da iya da" ("No! No!"), "nenai ko wa dare da" ("Who's the child up at night") and "mojamoja" ("Shaggy"?), in the order she performed them. Each story was quite cute, she said "nenai ko..." really scared her when she was little. Her usual accomplice DJ Peaky was assisting by turning the story book pages under a camera that projected on the large screen.

The songs weren't half-cooked either, and I really wish she will record and release them in some way.

Playing before Akane was, I think, Moscow chikuonki, two girls wearing pink wig-ish things. Most of their songs just sounded experimental to me, but the last upbeat song they played impressed me as both showed they could play their instruments rather well.
When we thought the event had ended, there was another short performance by stage actress Miyake Yasuko, who acted a Kansai school teacher trying to get her students to read Shakespeare in a Tokyo accent, that was funny!
Larger sizes and more photos at Flickr
Posted on September 6, 2009 at 12:02 | Permalink | Trackback (0) | Comments (1) | Tweet |
---