Blog - January 2015 Archives
January 2015 Archives
Index
.25 Weekly revue: 2015 week #4 (January 17 to 23)
.03 Weekly revue: 2015 week #1 (December 27 to January 2)

---
January 25, 2015
Weekly revue: 2015 week #4 (January 17 to 23)

Haha, I skipped two weeks! There's a good reason: I spent the last two weekends in Hawaii! That was quite a nice escape from the winter. Some photos and episodes might follow later, but for now here's the regular weekly revue.

Food: - Chicken curry at Dylan, Ochanomizu
- Egg keema curry lunch at Cochin Nivas, Shinjuku
- Lamb chop, sausage & mash, fish & chips, crème caramel at Bespoque, Higashi-Nakano

Music release news: "Women's Liberation" (Nomiya Maki, Toki Asako, etc.), Negicco

Playlist: Kid Cudi, Noppal, Especia, Mansfield, Jintana & Emeralds, The Lady Spade, YMCK, Playtime Rock, Vanilla Beans, hitomitoi

This week's video: Sugar's Campaign "Holiday"

Posted on January 25, 2015 at 00:09 | Permalink | Trackback (0) | Comments (0) | Tweet |
---
January 3, 2015
Weekly revue: 2015 week #1 (December 27 to January 2)

Happy New Year 2015! :)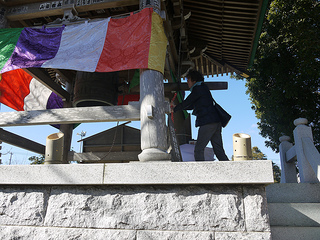 Food: - Sri Lankan curry plate at Acala.naatha
- Curry (Monami's), brown rice doria and croquettes at Magali at Monami, Nishi-Ogikubo
- Chicken and pork curry at Sharidesu
- Last Sunday of 2014 at Sunday Bake Shop :)
Music event: My last show of the year was Frenesi! It was her last show, at least for a while, and it was really great! I am writing up a report so stay tuned for details sometime soon (hopefully). Meanwhile here's the set list, and a signed photo card I got there.
Set #1: nero / shinonome / Lowrits Arc / watashi no Yes Man / kasō kako / Sprawl / kaisentō / Marchen / Marginal
Set #2: Heart no Earring (w/ small happiness) (cover of Matsuda Seiko) / tashika na koto (w/ small happiness) (cover of Oda Kazumasa) / chikyū kūdōsetsu / fukumen chōsain / tajū jinkaku R / Computer obaachan (cover of Cosmic Invention/Sakai Shūko) / furyō Mannequin (w/ X Shampee) / jobutsu sasete yo (w/ X Shampee) / Gendai
Encore: Pure Shampoo / Inflation / silly joke
Gig report: I wrote a gig report of Nomiya Maki's "Shibuya-kei Standards" show held last November! Check it out here.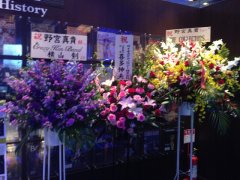 Music release news: CAPSULE, Towa Tei, Nona Reeves, Charan-Po-Rantan, "Yokocho Rising", Sheena Ringo, clammbon, Vanilla Beans, Crazy Ken Band
Playlist: Octave Minds, Air, Denki Groove x Scha Dara Parr, Noppal
This week's video:
Nomiya Maki with Kaji Hideki "SUMMER BEAUTY 1990" (Flipper's Guitar cover)
CAPSULE "Wave Runner" mega-mix movie
Posted on January 3, 2015 at 22:04 | Permalink | Trackback (0) | Comments (0) | Tweet |
---