Blog - November 2008 Archives
November 2008 Archives
Index



.27 Kamakura



.27 Following Kaji-kun
.16 Autumn

---
November 27, 2008
Kamakura
Last Saturday was a beautiful day and we headed to Kamakura, a town in Kanagawa prefecture famous for its many temples and also a large buddha statue. We had seen this one before so we skipped it this time. The town is also very famous for its beautiful colors in autumn, but it was still a little bit early and there was still a lot of green.
First we headed to a café/shop called Oxymoron (1-5-38 Yukinoshita 2F) where they mainly serve curry. I had Indian-style chicken curry that was quite good! Oxymoron is located amongst a nice complex with other like-minded shops selling clothing or small interior items.
Then we headed down the street to the Tsurugaoka-Hachiman-gū Shintō shrine where we could peek at a wedding that was being held.
Then we walked up to Meigetsu-in, the site of an old temple where can be seen a nice zen garden and a teahouse with a large round window. There's also a sort of half-cave in the rocks with sculpted figures in the wall. We also found a cage for rabbits with a curious sign that reads "rabbit space station".
Back in town, we dropped by recently opened Gelateria Il Brigante (2-9-6 Komachi). Ran by a friendly Italian guy, the various original gelato flavors are made with carefully chosen ingredients. I had gianduja (hazel nuts and chocolate) that uses chocolate from Torino, and affogato made with espresso from an espresso machine on place. This is a great alternative to all the tourist-trap soft ice cream sold everywhere else in Kamakura.
Then we dropped by the main shop that sells hato sablé (2-11-19), the typical omiyage from Kamakura. This is the only shop where they also sell hato saburō (the pigeon character's name) original goods! I got a metal case containing aburatorigami ("oil-blotting paper", used to remove oil excesses from the skin), which can be reused as a case for business cards. We also wanted an original umbrella but they were sold out, we were told they should be restocked sometime.
Next we walked down towards the ocean, first stopping by a bakery called Gama (5-14-18 Zaimokuza), specializing in 100% natural bread. They also sell original T-shirts.
We made it to the beach just at the right time to catch the sunset. There were some surfers and people walking their dogs. :)
It was now dinner time and we headed to Café Vivement Dimanche (2-1-5 Komachi). I was really happy to get the last table, just by Chappie! I had some great boeuf bourgignon tartines that were great.
Larger sizes and more photos at Flickr
Posted on November 27, 2008 at 22:37 | Permalink | Trackback (0) | Comments (1) | Tweet |
---
Following
Kaji

-kun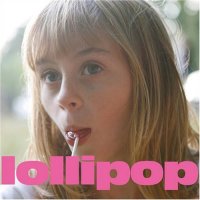 Within the past month I've seen two in-store mini live shows by Kaji Hideki, who's promoting his new album "Lollipop". He's also been on a tour throughout Japan in the past weeks.
First on Friday October 31 I went to see him at Tower Records Shinjuku. He was accompanied by Yoshié who played percussions, that's a snare drum, congas, three tambourines (one set up with a bass drum pedal), "kling klang" (I don't know the right name of this one, but if you know the Cornelius song you'll know what I mean), and then some. They gave a great lively set.
Set list: Suddenly Sibylla / amai koibito / Lollipop Candy / Green Road / Sally My Love / My Boom Is Me
I had bought my copy of the album at Tower and had a ticket to get an autograph, however I had forgotten my CD at home, and seeing the large crowd I gave up trying to even just get a handshake.
---
Then on Thursday November 20, there was another show at HMV Shibuya, and I went to check that out with my friend Miwa. Kaji-kun was just back from a Japan tour, and the show was squeezed between Tokyo dates. This time he was accompanied just by a guy who played flute, which gave some raelly nice accent to songs like "amai koibito".
I didn't take note of the complete set list, but he at least played the following:
Lollipop Candy / Suddenly Sibylla / amai koibito / Sally My Love
Thanks to my friend Peter, who was visiting from Australia recently, I had a ticket for the HMV autograph session! So this time I waited in line and went to get my album jacket signed. :) I'm not sure if Kaji-kun recognized me, and we didn't really have time to talk. I just told him that I love the album and that I'll be seeing him live again at the end of the month.
Peter, I'll gladly trade you the signed album jacket next time you're in town. I already have his autograph from before too. :)
---
Kaji Hideki can next be caught live at Honmonji Temple on Saturday, November 29. Also playing at the Maezono Naoki Group (with Konishi Yasuharu on piano), kotringo and more.
Posted on November 27, 2008 at 08:29 | Permalink | Trackback (1) | Comments (2) | Tweet |
---
November 16, 2008
Autumn

My last weeks have been rather busy, with not so much to report about.

Autumn is here but it will take a week or two to see more leaves changing colors. There were some nice ones nearby where I work though.

We spent the weekend in Ibaraki and had lunch today at a hotel in Ōarai by the ocean. The view was quite nice despite being a bit cloudy.

Larger sizes and more photos at Flickr

Posted on November 16, 2008 at 23:26 | Permalink | Trackback (0) | Comments (1) | Tweet |
---