Blog - February 2018 Archives
February 2018 Archives
Index
.18 Weekly revue: 2018 week #7 (February 10 to 16)
.11 Weekly revue: 2018 week #6 (February 3 to 9)
.03 Weekly revue: 2018 week #5 (January 27 to February 2)

---
February 18, 2018
Weekly revue: 2018 week #7 (February 10 to 16)

Food: - Lamb kofta & more at Bespoque, Higashi-Nakano
- Curry at Bangera's Kitchen, Ginza

Music release news: Yogee New Waves, Nakajima Megumi, Ushio Kensuke, Ozawa Kenji, Plastics, ECD, Scooters, tofubeats

This week's video: tofubeats "Immortal Love"

Posted on February 18, 2018 at 13:07 | Permalink | Trackback (0) | Comments (0) | Tweet |
---
February 11, 2018
Weekly revue: 2018 week #6 (February 3 to 9)

Food: - Dinner & ice cream at Cochin Nivas, Shinjuku
- Special latte at Aux Baccanales, Kioichō

Movies: This week was movie week! I went to the theater thrice!! :D

- "The Brand New Legend of the Stardust Brothers" (「星くず兄弟の新たな伝説」) by director Tezka Macoto (son of Tezuka Osamu) finally started showing in theaters on January 20! This movie is so special for me because I had the great opportunity to be part of it as an extra in one scene. Not only that, but as it turned out that the movie also featured Nomiya Maki and a whole bunch of people who I like, and also excellent music. It's a kind of rock musical (with most scenes turning into a song) with a surreal sci-fi twist and an overall fun and good feeling. The movie is of course wonderful! I can't recommend it enough to those who like music and out-of-the-ordinary movies.

I had seen the movie once at the Tokyo International Film Festival in 2016 (yes, over a year ago!), but I was really looking forward to see it again once officially released. Last weekend I went to see it once, and then on February 9, the last day at Theatre Shinjuku, there was a special event after the movie with the director and many guests so I went again! :) It had already been announced that the director, actress Arakawa Chika (who played Usako/Candy Bunny), Issay (singer of Der Zibet) and composer Chikada Haruo would be present, but there were a lot more who appeared on stage: actor Miura Ryōsuke (young Kan), more actresses (who played two of the angels and the (fake) script supervisor), art director Okudaira Yla, music composers (Akagi Chūji, Maki) and Sasha (of Sunny Kubota and Old Lucky Boys)... This dozen of people each greeted the audience in turn, and then they all sang theme song "hoshikuzu kyōdai no densetsu" karaoke style, with the audience chiming in. What a great finale!

Now the movie is showing in other cities in Japan, with more to come in the following months.

- I also went to see "Rokuroku", a horror/fantasy movie that features nine different yōkai (Japanese folk ghosts), namely Nurikabe, Karakasa, Umibōzu, Hako-onna, Rokuroku aka Rokurokubi, Nekome, Hitotsume, Kamaitachi, Daidara (Daidarabotchi). Most surprisingly, all of these are played by actress/model/singer Nomoto Karia! While using a large dose of CG to accomplish the surreal apparitions, Karia's face, hands, etc. were used to create each of the monsters, for a very impressive result. I was always intrigued by yōkai, although I didn't know much at all, so this movie was a great introduction. It definitely quite scary at times!

This screening also had a special event after the movie. Karia sang the movie's theme "shukumei" live on stage for the audience. This song, for which she also wrote the lyrics, is heard during the end roll. This was followed by a talk show with director Yamaguchi Yūdai, actors Nishina Takashi and Asakura Erika, and theme song composer Kashiwabara Shūji.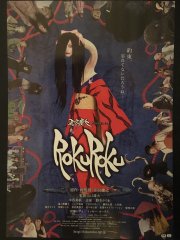 I really wish both of these movies make it outside of Japan, and especially that they get picked up by the Fantasia Film Festival in Montreal which I enjoyed for several years before moving here. I think they'd fit the festival so perfectly!
Music release news: Robochu, BTB, Juicy Fruits, lyrical school, The Suzan
This week's video: SOLEIL 1st album "My Name Is SOLEIL" teaser
The album will be released on March 21!
Posted on February 11, 2018 at 14:20 | Permalink | Trackback (0) | Comments (0) | Tweet |
---
February 3, 2018
Weekly revue: 2018 week #5 (January 27 to February 2)

Food: - Lunch at Tapir

Music event: I went to event "Cult Club" at Shimokitazawa Three, a special free edition underlining the birthday of Manon who just turned 16 at the end of January. She came from Fukuoka to perform at this show which also featured She Talks Silence, Dreamcast, Cherry Brown, and DJs Gikyo Nakamura, HNC, Shūichi Kawabe, Threepee Boys and Shakke-and-Wardaa. There was also a flea market space with several vendors. The whole event was a lot of fun!

Manon set list: xxFANCYPOOLxx / Wavy Pineapple Days / Somewhere (New song!)/ 2 Live In Real World (New song performed for the first time!) / Beat the Bad Luck / Popcorn Crisis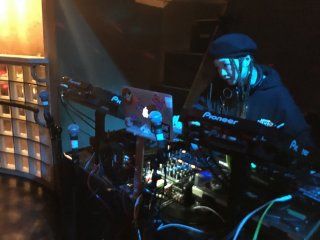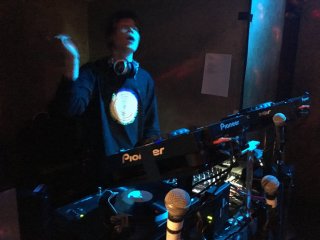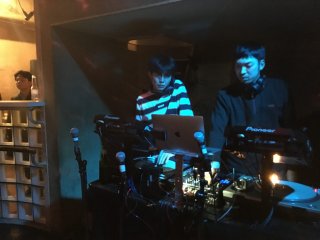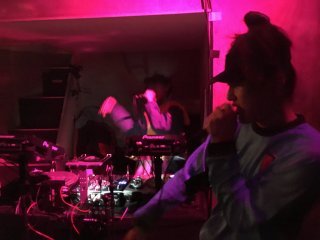 HNC, Shūchi Kawabe, Dreamcast, Cherry Brown
Music release news: Tajima Takao & Nagaoka Ryosuke, Negicco, Yasutaka Nakata
This week's videos:
MANON "Popcorn Crisis"
Negicco "Calypso musume ni hanataba o"
Posted on February 3, 2018 at 17:34 | Permalink | Trackback (0) | Comments (0) | Tweet |
---