Blog - December 2008 Archives
December 2008 Archives
Index


.27 Cat café and Kabuki


.23 Merry Christmas!!



.23 QP strikes again?



.23 Nakatsuka Takeshi & Nomiya Maki Christmas mini-live: report



.23 Hi-Tremolo: live report



.15 Shinjuku Chūō Park



.14 "Sounds and Acoustics" report



.11 enami Taisuke, Asahi Miho live report



.05 mona rock caravan: live report

---
December 27, 2008
Cat café and Kabuki
My parents are in town for a visit!
On Christmas day we dropped by café Mugimaru2 in Kagurazaka, where this cat named Sun resides along together with its mom Matsuko. They serve manjū stuffed with red bean jam, cheese, etc.
Today we spent the day around Ginza, beginning by catching a play at Kabuki-za. The title was "kyokanoko musume Dojoji" (The Maiden of Dojoji Temple) and it featured a famous actor named Bando Mitsugoro in the role of a beautiful young woman who dances throughout. While all characters (men and women) in Kabuki are always impersonated by men, this actor usually plays men so this was a rare opportunity. Today was the last day for this show.
Unfortunately, it seems that they're about to rip down Kabuki-za in 2010. It's now celebrating its 120th anniversary but is getting old, they say.
We later dropped by the Metropolitan Police Museum and bought some goods of mascot Pipo-kun.
At the end of the afternoon we checked out some remaining illuminated trees around Tokyo station.
Larger sizes and more photos at Flickr here and here
Posted on December 27, 2008 at 00:55 | Permalink | Trackback (0) | Comments (0) | Tweet |
---
December 23, 2008
Merry Christmas!!
My friend Kozoo and her husband have made this great stop-motion video Christmas card!
Merry Christmas!!! / Joyeux Noël!!! / メリクリ!
---
P.S.: I also recommend this other stop-motion video called "DoReMi" by them also.
Posted on December 23, 2008 at 23:29 | Permalink | Trackback (0) | Comments (3) | Tweet |
---
QP strikes again?
I can't be 100% sure, but with all the unique faces and some cubic details, this has to be the latest from QP!
These were all spotted in Shimokitazawa, and I'm looking forward to finding them spreading around the city! Let me know if you see any elsewhere. :)
Looking closely, this made me notice that him and friends like DISK use some specific stickers that I'm very familiar with, straight from the p0st office. Haha!
Larger sizes and more photos at Flickr
Posted on December 23, 2008 at 02:09 | Permalink | Trackback (0) | Comments (1) | Tweet |
---

Nakatsuka

Takeshi &

Nomiya

Maki Christmas mini-live: report

Tonight was a free mini live show at Marunouchi Bldg (aka Maru-biru) just by Tokyo station of Nakatsuka Takeshi featuring Nomiya Maki.

Even though the place is on my way home from work, I really didn't think of going as we're a bit busy these days..! The precise time was also unknown, I just knew it would be sometime between 20:00 and 21:00, and the show was going to be stuck between other other artists I didn't care about. Also it was already 20:30 when I finished work, but I had the good idea to have a quick look on social network Mixi and found a post on the Nomiya Maki community saying that it would start at 20:40! It was time to run a little bit. :) Be sure that I made it just in time!

Nakatsuka Takeshi sat at his piano and was accompanied by a band with bass, guitar and sax/flute. He first played a few songs singing on his own, a Christmas one and then maybe some of his originals, before finally being joined by Maki!

Maki wore a purple dress with large yellow pompoms, red plaid leggings, and large bright red gloves. The first song she sang was "ehon no naka no Christmas" ("Christmas in a picture book"), an original from her 1981 album "Pink no kokoro". This is the song that I had been dying to hear. She said that it must have been only the 2nd time she sang it live (the first being back in the day), and that she was surprised at how hard it is. It's a rather weird song in the first place, with no repeated chorus. That was amazing of course!

This was followed by "Beautiful", a song from Nakatsuka's latest album "Kiss & Ride" on which Maki sings. Good club track that was great to hear performed by a live band.

Only 2 songs with Maki plus a bit of talking, that was very short, but it fit right in my schedule (or almost). :)

Photos will probably show up on her blog shortly. (Update 12/27: A photo can be now found on her blog.)

Posted on December 23, 2008 at 01:57 | Permalink | Trackback (0) | Comments (0) | Tweet |
---
Hi-Tremolo: live report
Today we went to mona records in Shimokitazawa for a lunch-time live show. We went to see our friend Kanae-chan who sings chorus in a band called Hi-Tremolo, which describes itself as techno-kayō, a techno-pop genre from the 80's that gives importance to vocals.
Hi-Tremolo is a band of five. They play over beatbox rhythms and some pre-recorded synths, with extra live synth and guitar. There are two girls who sing lead and back vocals. The sound is like early 80's new wave. Beats sometimes sound like Plastics, and also Nomiya Maki's debut 1981 album "Pink no kokoro". Well, techno-kayō fans should be just pleased. Their show was just great and I'm looking forward to more!
You can hear Hi-Tremolo's brilliant songs at MySpace! Right now my favorite is maybe saiminjutsu (催眠術, currently the one with the number 5).
---
Also a nice surprise was the next band, Tokyo Tanuki (東京たぬき). They kept saying that their average age is a bit high, but those guys were great at their instruments, and the singer's voice was also really good. Their often funky sound actually reminded me of Transistor Glamour (that 1994 album with Soup as the back band), and the singer's voice at times made me think of Modern Choki Chokies' Hamada Mari.
Here's a live clip from another recent show also at mona records. You can hear more at MySpace or on YouTube.
Larger sizes and more photos at Flickr
Posted on December 23, 2008 at 01:41 | Permalink | Trackback (0) | Comments (0) | Tweet |
---
December 15, 2008
Shinjuku Chūō Park
Some fall colors at Shinjuku Chūō-kōen, on Saturday.
And on the other side of the waterfall we found these turtles.
Larger sizes and more photos at Flickr
Posted on December 15, 2008 at 00:48 | Permalink | Trackback (0) | Comments (4) | Tweet |
---
December 14, 2008
"Sounds and Acoustics" report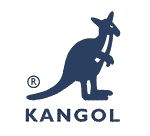 On Friday evening was a party for the 70th anniversary of headwear brand Kangol, presented by trendy web magazine honeyee.com. Held at Rolling Stone Cafe in Roppongi, it was only open to people who had won a contest at Honeyee. Being that there would be only 40 winners, I had participated with no expectations, but a few days later came a happy email!!
So after work I headed to the event, titled "Sounds and Acoustics", where was to be held a special show with the Maezono Naoki Group, Ino Hidefumi, Fujiwara Hiroshi and Sokabe Keiichi.
My friend Kanae-chan and I got there around opening time, still a bit early. At the entrance everyone was given a free Kangol cap! We were lucky to get seats in the first row, and we soon found out that all drinks were free, and there was also a free buffet. Now that's a party! We hurried to finish our plate as we were sure that the show was going to begin very soon. We rushed back to our seats.
First on stage was Maezono Naoki Group. They always start the show by tuning their instruments, Konishi-san giving the notes on piano. The set seemed pretty much the same as when I saw them just 2 weeks ago, and this time again I thought that the highlights were Sugar Babe's "Show" and P5's "To Our Children's Children's Children". It was really great to see them so close! I also really like Maezono-kun's voice. A photo of the stage can be seen on Hiroshi Fujiwara's blog.
I really hope they'll release an album soon, even if it's just covers, but meanwhile they have a kind of "magazine" coming next week on the 19th, featuring writings by people who can also be read on the columbia*readymade. I hope this will contain some tips on what's to come!
---
Next to walk up on stage was Sokabe Keiichi. I had seen him for the first time last August at World Happiness, but this time he performed on his own with his guitar. I thought he's a great entertainer. He played his song "Telephone Love" and also a version with different lyrics about "what I want for Christmas".
After a few songs, he called up Fujiwara Hiroshi (aka HF), a famous fashion icon from the 90's who still has quite a following. He's a good guitarist. The two played a few songs together including Madonna's "Like A Virgin".
Then they were joined by Ino Hidefumi who sat behind his Fender Rhodes. They played a great cover of the Beatles' "Strawberry Fields Forever" and a few others, and then Sokabe-san left the stage to HF and Ino-san who played more covers that HF sang. They closed the show with "Just The Two Of Us" as heard on I.D.F "Live @ FIL". That was the perfect closer!
Well that was a great evening, and I was amazed that I spent ¥0. :) Big thanks to Kangol, and honeyee.com!
Posted on December 14, 2008 at 02:06 | Permalink | Trackback (0) | Comments (0) | Tweet |
---
December 11, 2008

enami

Taisuke,

Asahi

Miho live report
Last Saturday we headed to kissa nico in Komazawa, to see a show of enami Taisuke who came for a visit from Osaka. He was invited by Asahi Miho whose name I was familiar with although I has never really heard her music.
kissa nico is located in a very quiet residential area next to a large park. The odd café has a main room where the live shows take place, and there's a large window that lets you see outside about street level. You can hear the birds, and watch kids playing and people walking their dog. It's a very relaxing place. The walls are also decorated with interesting patchwork-like artwork, all featuring cows.
enami Taisuke, aka Enacchi, is a good friend of a good friend who we were introduced to recently while he was in town for promotion. He uses what he calls field recordings (natural sounds recorded outdoor during island vacations) on which he adds piano and melodica (pianica). He had brought a large keyboard that he used most of the time to play his beautiful instrumental melodies.
A bit like the nature of his field recordings, his melodies aren't too repetitive and sometimes feel almost random, and he plays them with great talent. He used a sampler to play background nature sounds, even some that he had even recorded earlier the same day in the adjacent park. We were never sure if the birds we heard were really from outside the large window or from his gear.
At the end of each song, he stands up and shouts "yeah!!!", applauses himself. Haha. :) Enacchi was radio DJ for many years and you can surely feel it in his humorous interaction with the crowd. We had a great time!
Set list: theme / hill / sonar / shima zori / oak / inano / bikini moon
---
Afterwards was Asahi Miho who had organized the event. She's been an artist for over 10 years. She performs original pop songs with a touch of funk or jazz. She was accompanied by a guitarist, and a girl who played toy piano, pianica and percussions, both who are of the unit small color.
Enacchi joined her for a few songs too, such as her latest, "Jav Jav" (released only on iTunes but it can be heard on MySpace) which was great. I also especially liked "sakasama Parachute" which I had heard before. Very nice set!
Oh and btw, I really love this jacket for her 3rd album "Horia Terrorism".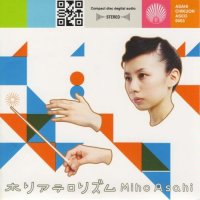 ---
enami Taisuke's new album "Hill" is just out, and it's available at a very special price at Tokyo Recohan, because he was very kind to provide a few copies that he wishes to be heard outside of Japan. Get yours while supplies last! (Details on the home page until it runs out..!)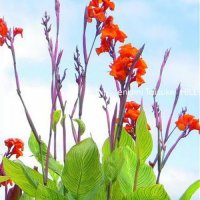 Larger sizes and more photos at Flickr
Posted on December 11, 2008 at 22:05 | Permalink | Trackback (0) | Comments (0) | Tweet |
---
December 5, 2008
mona rock caravan: live report
Last Saturday was mona rock caravan, an event organized by Shimokitazawa's mona records but held at Buddhist temple Ikegami Honmonji. The event suggested acoustic sets by 5 artists. I was mostly there to see the Maezono Naoki Group and Kaji Hideki, but I really enjoyed the whole thing!
First things first, my friend Miwa and I got there a bit early at 13:30 (start time was 14:00), so we went around the temple and took some photos, and even went to worship twice.
We then headed to the building where the show was being held. It was a large room with church-like benches, and with Buddha sitting at the front. Being that it's a sacred place, shoes and hats were to be removed. Artists were also advised to always face the crowd and not look back at Buddha, rule that none of them were able to respect. :)
First on stage was Yōmō to ohana (羊毛とおはな). The young band, formed just a year ago, consists of a guy (Yōmō) who plays guitar, and female singer. Their style reminded me of Port of Notes. The set included covers of Sting's "Englishman In New York" and the Beatles' "All You Need Is Love", the latter of which their version is being used in a Docomo TV commercial (YouTube), and several original songs.
Next up was the Maezono Naoki Group (前園直樹グループ), featuring Konishi Yasuharu on piano! I had seen the two in their previous band called Zonies last July (my report).
For me the set's highlight was a cover of Sugar Babe's "Show" (audio sample at Tower Records, track 1). It was the first time I heard the song and I really liked it. Singer Maezono Naoki got the whole audience to clap through this and also the following song, Pizzicato Five's "kodomotachi no kodomotachi no kodomotachi e" ("To Our Children's Children's Children"), on which Konishi-san sang his loud back vocals.
Also performed, that I had heard with Zonies, were recent Konishi track "Tokyo no machi ni yuki ga furu hi, futari no koi wa owatta.", and also a cover of a great song called "suki nandakara."
After then was going to be a speech by a Buddhist priest, but we were thirsty so we got to get drinks at the café area ran by mona records. I ran into Konishi-san and was able to say hi! I could also catch up with friends Jens and Kanae-chan.
Third on stage was Yukawa Shione, who I had seen about 3 years ago. She was accompanied by a guitarist, and she also played guitar at times. She surely has a very nice voice that can reach some high pitches. One of the songs she sang was the Japanese ending theme for the upcoming Disney movie "Tinkerbell".
Next up was the most lively show of the day with Kaji Hideki. Nevermind Buddha and the acoustic theme, Kaji-kun wore his shorts, and jumped around while playing his guitar. He was accompanied by Yoshié at percussions and Nari-san who played flute and saxophone, I had seen the two separately recently at in-store mini shows. The show was great of course!
Set list: Sally My Love / Suddenly Sibylla / You are the only one / Green Road / Walking on the Holloway Road / itoshi no Funny Girl / amai koibito / My Boom Is Me
Last up was kotringo, who I had coincidently also seen recently at Momiji-ichi. She played a similar set to that time, except that this time she sat at a grand piano. Very nice voice and playing! I really like her song "Hedgehog".
Well that was a really special event in an impressive place. I will be keeping my eyes open for further editions of mona rock caravan, as the shop's boss said that they were already planning something for next year.
Larger sizes and more photos at Flickr
Posted on December 5, 2008 at 00:16 | Permalink | Trackback (1) | Comments (0) | Tweet |
---