Blog - October 2017 Archives
October 2017 Archives
Index
.28 Weekly revue: 2017 week #43 (October 21 to 27)
.22 Weekly revue: 2017 week #42 (October 14 to 20)
.15 Weekly revue: 2017 week #41 (October 7 to 13)
.08 Weekly revue: 2017 week #40 (September 30 to October 6)

---
October 28, 2017
Weekly revue: 2017 week #43 (October 21 to 27)

Food: - Beef curry and fig chou à la crème @ Tapir

Music event: On October 21, I went to "Shibuya no Radio no Shibuya-kei Festival", featuring Nomiya Maki, Kaji Hideki, Vanilla Beans, Takano Hiroshi, and DJs Konishi Yasuharu and Halfby! That was an amazing show! I wrote about it in detail at Tokyo's Coolest Sound.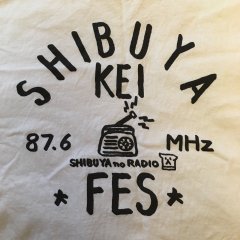 Posted on October 28, 2017 at 12:10 | Permalink | Trackback (0) | Comments (0) | Tweet |
---
October 22, 2017
Weekly revue: 2017 week #42 (October 14 to 20)

Food: - Chocolate & mint chocolate ice cream at Tomihisa Ice Cream, Shinjuku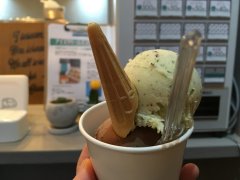 Music events: - On October 15 was the release party of SOLEIL's first single "Pinky Fluffy"! SOLEIL is a band fronted by singer Soleil, bassist/producer Sally Kubota (of Sally Soul Stew, les 5-4-3-2-1) and guitarist Nakamori Yasuhiro (Hicksville). This time they were accompanied by drummer Shirane Kenichi (Great3) and chorist Lemon!
It was the first show in which they performed songs other than the single's, there were some brand new originals and covers, and even some instrumentals too in which the singer showed her skills at playing glockenspiel and drums! This show gave a much wider view of SOLEIL's sound, and a lot to look forward to in upcoming releases. I definitely can't wait to hear those songs again! I got SOLEIL's photo book, with autographs by all three members! :) Many photos of the show can be seen at Natalie.
Set list: SOLEIL no Theme / Pinky Fluffy / koi no Happy Date / koi no Happy Date (The Nolans cover) / Wow Wow Wee (He's The Boy For Me) (The Angels cover) / Captain Scarlet / aoi Ink no Love Letter / Believe In Magic / Breakout (Swing Out Sister cover) / namida no Moonlight / SOLEIL no Theme
Encore: (Session w/ Soleil on drums) / So Much in Love (Timothy B. Schmit cover)
- I dropped by the free opening party of "Shibukaru Matsuri", an annual event organized by Parco, to see singer Manon perform accompanied by producer Yuppa (HNC) and VJ unit onnacodomo! That was a very fun show! Aside from the 4 songs already released, a new one titled "Somewhere" was also played. Yuppa played some live keyboards, and Manon also played toy piano (the intro to "Wavy Pineapple Days") and hit some sampler pads.
I was very happy to see onnacodomo at work, as I hadn't seen them in a long time. They're a very unique and creative team that uses cameras and real toys and cute objects to make live analog-style VJing. Manon's latest video "Popcorn Crisis" was directed by them, and I love it! You can watch a short live video that I shot here.
Set list: xxFANCYPOOLxx / Wavy Pineapple Days / Somewhere / Beat The Bad Luck / Popcorn Crisis
Music release news: Rie Aono, les 5-4-3-2-1, VIDEOTAPEMUSIC
This week's video: VIDEOTAPEMUSIC "Fiction Romance"
Posted on October 22, 2017 at 21:15 | Permalink | Trackback (0) | Comments (0) | Tweet |
---
October 15, 2017
Weekly revue: 2017 week #41 (October 7 to 13)

Food: - Sri Lankan curry at cojicoji, Mito
- Shrimp and saag paneer curries at Good Luck Curry, Shibuya
- Chocolate & coffee gelati at Gelateria e Cioccolateria Vitali, Jiyūgaoka

Music events: - On October 7, I briefly dropped by a block party event held in Jiyūgaoka. Jintana & Emeralds performed a short but sweet set! They played original favorites "Honey", "Runaway" and "Destiny", and also a cover of "There she goes" (The La's). All kinds of people gathered to enjoy beats and bites, and it felt good to hear such good music from that party echoing in the streets, even as far as the station a few blocks away. It would have been nice to spend the day there, but I had another plan shortly afterwards... (see below)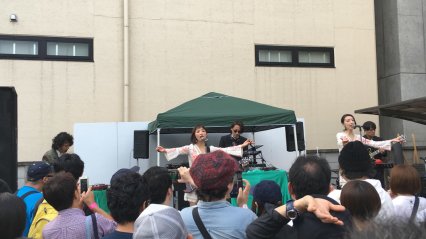 - I went to Vanilla Beans' 10th anniversary show! Congratulations!! It was held at Duo Music Exchange in Shibuya. They had made it into a seated venue, although everyone stood up and danced throughout the show. The set list was quite straightforward, pretty much all of their singles in an almost chronological order, at least in the order of labels they've been through (Tokuma Japan, T-Palette and now Avex). I've been a big fan since the very beginning so I remember all of those steps they've been through. I hope they will continue again for a long time.
Right now they've just begun a tour of all of Japan's Tower Records, doing in-store mini-live shows at each of over 70 stores in promotion of their upcoming "Vani Best II" greatest hits album to be released on December 6. The limited edition will contain some live footage from the 10th anniversary show.
Set list: Nicola / sakasaka Circus / U ♥ Me / Love & Hate / D & D / toki no kakera / Choco Mint Flavor Time / Non-Section / Muscat Slope Love / watashi... fukō guse / Please Me Darlin' / uchōten Girl / onna wa sore o gaman shinai / Night and Fly / Style and Council / Beanius / sweet life
Encore: Tokyo wa yoru no 7ji / Summer vacation
- I dropped by HMV record shop Shinjuku Alta for an in-store mini-live by Gallantique Kazue, whose recital I had once seen a long time ago (in 2009). She sang songs from her two new releases: "yoru ni okiru Patron" written by Kashif and "kagayaite Night Flight" written by Gary Ashiya (info). Nagata Kazunao accompanied as DJ, since his label ExT Recordings just released "yoru ni okiru Patron" on 7". I bought that 7" and got it autographed by Kazue. I really want to see her recital again sometime!
Set list: yoru ni okiru Patron / kagayaite Night Flight / hateshinaki yokubo / yoru ni okiru Patron (Cherryboy Function Remix)
Music release news: Gallantique Kazue, Hikashu, Aira Mitsuki
This week's videos:
Nomiya Maki "fuyu ga hajimaru yo" (Video edit ver.)
Nomiya Maki "Winter's Tale ~fuyu monogatari~" (Video edit ver.)
Posted on October 15, 2017 at 16:17 | Permalink | Trackback (0) | Comments (0) | Tweet |
---
October 8, 2017
Weekly revue: 2017 week #40 (September 30 to October 6)

Food: - Coffee, cheesecake & chocolate ice cream @ TiKi TaKa Ice Cream by Sarutahiko Coffee, Shinjuku
- Great steak & more at Shonzui, Roppongi

Music events: - For a short period Tokyo Midtown was host of the unique Ark Nova mobile inflatable concert hall installation, a work of architect Arata Isozaki and artist Anish Kapoor created to support recovery of the East Japan Earthquake. Read more about it here. We had the chance to watch a concert by Lucerne Festival-related musicians Reinhold Friedrich (trumpet), Takezawa Eriko (piano) and Andrea Loetscher (flute). They played a selection of pieces by Ravel, Shchedrin, Piazzolla, Falla, Moszkowski and Bizet. The beautiful music in this special place made for a very nice evening.

- On October 3rd was the 10th anniversary of Vanilla Beans' debut (single "U ♥ Me" released on October 3, 2007), and a special event was held on the roof of the Marui department store in Shibuya! They did a mini-live and also announced the release of their 2nd greatest hits album, "Vani Best II", which will include a brand new version of "Tokyo wa yoru no 7ji" produced by none other than Konishi Yasuharu! I can't wait to hear this!

I got a special 10th anniversary badge, and an autographed coaster at the cafe of the same building that was doing related promotion! :)

Set list: Tokyo wa yoru no 7ji / sakasaka Circus / U ♥ Me / Summer Vacation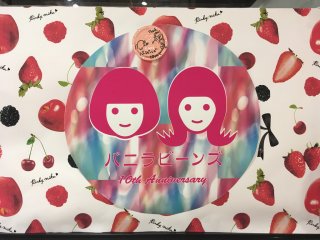 Movie: Went to see "Zen and Bones", directed by Nakamura Takayuki. The documentary movie is about the life of half-Japanese half-American Buddhist priest Henry Mittwer (1918-2012), and follows him up to his very last days. Interviews with the man himself and also family members are paced with drama scenes that retell episodes of his life. The movie also focused on his obsession with making a movie about a girl with red shoes, of which a statue can be found in Yokohama, where he was born.
This movie's soundtrack is also very good, with artists including Nomiya Maki, Tablet Jun, Yokoyama Ken, Kishino You-ichi and Comoesta Yaegashi.
Music release news: "Godzilla Legend V", marino, fox capture plan, CTO LAB., tofubeats, Punpee, Stardust Brothers, Manon, Nomiya Maki, Yashiro Aki
This week's video: Manon "Popcorn Crisis"
Song produced by Yuppa (HNC) & video directed by onnacodomo!
Posted on October 8, 2017 at 23:57 | Permalink | Trackback (0) | Comments (0) | Tweet |
---