Blog - February 2009 Archives
February 2009 Archives
Index

.15 Mobile phone repair


.02 YouTube: Towa Tei feat. Hatori Miho, Aira Mitsuki




.01 Nikkō

---
February 15, 2009
Mobile phone repair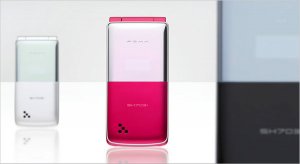 At the beginning of the year, I noticed that my mobile phone wouldn't take photos anymore. It did actually take photos, but they were all gray!
Until today I didn't have time to drop by a DoCoMo shop. Luckily they told me that they'd repair it for free (as they do for any keitai up to 3 years after purchase). I was relieved because I thought I'd be given the option of an expensive repair or an expensive new phone. I've actually been really happy with my SO902i (by Sony), which despite old it has a nice non-folding and non-sliding design, and it has features like multi-tasking that I could hardly do without.
It will take up to a week until it's repaired, and meanwhile I was lent a 2 year old SH703i (by Sharp) that's better than nothing. :)
Then I hope that my Sony will last me a bit longer, until the timer goes bang!
Posted on February 15, 2009 at 23:43 | Permalink | Trackback (0) | Comments (1) | Tweet |
---
February 2, 2009
YouTube: Towa
Tei

feat.

Hatori

Miho, Aira Mitsuki

I just love this great first single from Towa Tei's brand new "Big Fun" album, and the video makes it yet better! (via Jean Snow)

And here's another catchy track I've been really hooked to lately, "sayonara Technopolis" by Aira Mitsuki (MySpace).

Posted on February 2, 2009 at 23:58 | Permalink | Trackback (0) | Comments (4) | Tweet |
---
February 1, 2009
Nikkō
On January 5, we headed to Nikkō with my parents. I had been there once in 2002, so it had been a long time!
Nikkō's Tōshō-gu is a Shinto shrine famous for being the location of the oldest known representation of the famous three wise monkeys ("see no evil, hear no evil, speak no evil"). While the story has come from China, the monkeys came from the Japanese-translated saying. You can learn a lot more about this at Wikipedia.
So here are my best photos of the day.
Larger sizes and more photos at Flickr
Posted on February 1, 2009 at 22:27 | Permalink | Trackback (0) | Comments (2) | Tweet |
---