Blog - March 2017 Archives
March 2017 Archives
Index
.05 Weekly revue: 2017 week #9 (February 25 to March 3)

---
March 5, 2017
Weekly revue: 2017 week #9 (February 25 to March 3)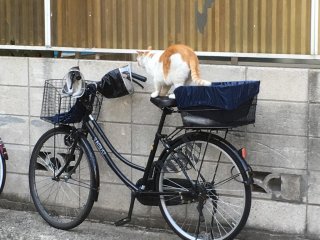 Food: - Shish Kebab and yudōfu at Tapir, Shin-Okubo
- "Ami Dhaba Timo" special thali at room103, Kunitachi. A special collaboration by Indian canteen AMI, Dhaba Kunitachi and Samosa wala Timoke.
- Meat pie lunch at Dining café Theater, Shibuya/Aoyama. They hadn't been open for lunch for a long time, but they started again just recently. I love their meat pies!
- Soba lunch set at Ryan, Shibuya
Music events: - Went to see Agata Morio at UFO Club in Koenji, in an event that celebrated the venue's 21st anniversary. Also playing was Kawamoto Makoto, and Kaneko Ayano.
Kawamoto Makoto's show was a live performance of her entire album "ongaku no sekai e yōkoso" (2010). She was accompanied by a funny guitarist, and herself played piano and guitar, and for one song drums. That was quite good, although a full album being maybe a bit lengthy. Still I enjoyed seeing her for the first time, and I got more curious about her music.
Agata Morio presented his set as an introduction of himself. He told about his background and his career to an audience he expected many people might not know about him so well. The songs he played included "boku wa tenshi janai yo", "Rurumoppe Bay Blue", "Kyūshū no obaasan", "Rock'n'Road o yuku yo", "Showa minatomachi sanbanchi", doing call & response with the audience, and, as an encore in duet with Kawamoto Makoto, "saigo no Dance Step". Except for the duet, it was just him and his guitar, which made for an intimate show in this also intimate-sized venue.
- I had been planning to go to event "God Save the To$h vol.4", a charity event to help Nakanishi Toshio (Plastics) who had been hospitalized for cancer treatment. It was a shock when his death was announced just three days before the event. The event was held anyway, and as planned a special band called Diamond Heads featuring Oyamada Keigo, Nomiya Maki, Sunahara Yoshinori, Takagi Kan (as Tosh #2) and more, also including special guest Tachibana Hajime (Plastics). The band played just Plastics and Melon songs: "Hardcore Hawaiian", "Copy", "Delicious", "Robot", "Park (Eight Days A Week)" (w/ wife Saori), "I Love You Oh no", "Copy" again (w/ daughter Karin) and "Top Secret".
I always loved Plastics, ever since I randomly found a "Diamond Head" golden sonosheet at Dutchy's in Montreal in the mid-90's, buying it just because it looked so cool but ending up loving the music too. I have good memories of seeing Tosh on stage several times, mainly with his band Plastic Sex that also featured Nomiya Maki.
- Another sad news this week was that Monsieur Kamayatsu passed away. He was a former member of group sounds band The Spiders in the 60's, a great rocker very much respected also by the Shibuya-kei scene. I first knew of him because of his "Je m'appelle Monsieur" album released on Readymade in 2002, and fondly remember seeing him at an in-store event at Tower Records Shinjuku then.
Music release news: Denki Groove

This week's video: Maika Loubté "SKYDIVER"
Posted on March 5, 2017 at 21:05 | Permalink | Trackback (0) | Comments (0) | Tweet |
---