Blog - January 2013 Archives
January 2013 Archives
Index
.26 Weekly revue: 2013 week #4 (January 19 to 25)
.19 Weekly revue: 2013 week #3 (January 12 to 18)
.14 Weekly revue: 2013 week #2 (January 5 to 11)
.05 Weekly revue: 2013 week #1 (December 29, 2012 to January 4, 2013)

---
January 26, 2013
Weekly revue: 2013 week #4 (January 19 to 25)

Food: - Le verre volé à Tokyo, Meguro
- Chocolates from Salon du chocolat at Isetan, Shinjuku (until Monday!)

Shopping: I did some serious shopping at Amadana! New headphones of the SAL series, the calculator I always wanted, and spares of my favorite earphones.

Music events: - Last weekend a colleague invited me to go to a show of idol group Dempa Gumi inc., who I wasn't very familiar with except for the fact that Kaseki Cider wrote a few songs for them. The show was full of energy and a lot of fun! I did stand a bit towards the back where I didn't have to deal with over-enthusiastic fans (except for receiving light sticks on the head twice). I wouldn't call myself a fan yet, but there are several catchy songs that I like. Watch a video from this show below.

- And on Tuesday was Nakatsuka Takeshi's "enoteca" event at Batica in Ebisu. The guest band was supposed to be YMCK, but they canceled because of flu (it's been propagating lately). :( Takeshi's band decided to play 2 sets instead of just one. The 2nd didn't have a planned set list, instead Takeshi browsed around effect names on his effector to pick songs. That was really a fun set! There was also an announcement of Takeshi's new album "Lyrics" coming in February. Details will be posted shortly on Tokyo's Coolest Sound. I also enjoyed DJ WASA (aka singer SAWA)'s set which ranged from techno and house to J-pop tunes.

New music: - Kinoco Hotel "Marianne no yūwaku". I had almost given up my hopes of getting the limited edition "box", it having sold out online before it went on sale. But last weekend I dropped by Tower Records Shibuya (can't believe it was my first time there since it was renewed..!) and they had a sign saying "Back in stock miracle!? Ask the cashier.", and a minute later I had mine! The box is much larger than I had expected. It contains a photo book and poster, and to my surprise the art direction is by Shindō Mitsuo! Of course it's great!

This new album sounds a lot more like a dark smoky night club than the previous album that which felt more pop. This great neo-GS girl band keeps bringing interesting surprises. The box also came with a DVD of a 1-hour great psychedelic show held last summer at Liquidroom. It's full of up-close looks of each member's killer skills, and drummer Fabienne's beautiful smile. :)

Music release news: Isao Tomita, Kyary Pamyu Pamyu (DVD), Crazy Ken Band

Playlist: Kinoco Hotel, Aira Mitsuki, Perfume, Breakbot, ...

Tech: I upgraded Facebook Like buttons on my sites to use the latest code. I chose XFBML with the JavaScript SDK. It was rather easy, not as easy as the IFrame method but I believe they do load faster this way.

This week's videos::

Dempa Gumi inc. "W.W.D" live at Zepp Tokyo (January 20, 2013)

Kyary Pamyu Pamyu "kimi ni 100 Percent" live on Music Station
(from upcoming single "furisodeshon / kimi ni 100 Percent")

Posted on January 26, 2013 at 01:30 | Permalink | Trackback (0) | Comments (0) | Tweet |
---
January 19, 2013
Weekly revue: 2013 week #3 (January 12 to 18)

This week we had snow! Relatively quite a lot too for a place where it only snows once or twice every winter.

Food: - Galette des rois from Katane Bakery, Yoyogi-Uehara
- Galette des rois from Maison du Chocolat, Marunouchi
- Galette des rois from Le pain de Joël Robuchon, Shibuya
- Coffee & walnut cake, and strawberry flapjack traybake from Sunday Bake Shop
- Chicken fajitas at Mucho, Marunouchi

Music release news: kotringo, hitomitoi (12"), Kaseki Cider (12"), Hanazawa Kana, Isao Tomita

Playlist: Kinoco Hotel, Towa Tei, Kaseki Cider, FPM, YMCK, Nosa Reina

This week's videos:

Isao Tomita feat Hatsune Miku

Space Shower TV jingle by Yasuda Toshiyuki

Posted on January 19, 2013 at 13:18 | Permalink | Trackback (0) | Comments (0) | Tweet |
---
January 14, 2013
Weekly revue: 2013 week #2 (January 5 to 11)

Food: - Dates square at Rose Bakery, Kichijōji
- Mexican chicken avocado bread salad at seat mania, Shibuya

Music event: Last weekend I went to see friend Char's band Saitō Neon Sign, and the new band of Sally Kubota Love & Revolution which happened to be playing at the same event. My report is here.

New music: I got French artist Breakbot's "By Your Side" album and I like it! I was surprised by "Fantasy" which sounds a lot like Aira Mitsuki x Saori@destiny's "Wowtown". My guess is that they both sampled the same disco track, but looking around the web I couldn't find the source.

Music release news: tofubeats, P.O.P ORCHeSTRA, Perfume
Playlist: Dorian, frenesi, Emmy Lee & The Psyzans, Momoiro Clover Z, capsule, Denki Groove, Vanilla Beans, Tarte Tatin, Chromeo
Tech: On my blog's top page, I changed the Moblog on the left to show my latest photos posted to Instagram. Since Instagram doesn't provide any kind of feed (RSS, Atom), I used a service called RSS.stagram.
This week's videos:
Kyary Pamyu Pamyu "furisodeshon"
Perfume "mirai no Museum" (Doraemon ending theme)
Posted on January 14, 2013 at 00:27 | Permalink | Trackback (0) | Comments (0) | Tweet |
---
January 5, 2013
Weekly revue: 2013 week #1 (December 29, 2012 to January 4, 2013)

Happy New Year 2013! Here's wishing for a fun and peaceful year of the snake!

My first week of the year was a quiet one as it should be, except for catching a show on December 30 with my friend Peter. And I spent the first hour or so of 2013 in a small temple in the countryside, listening to prayers of a Buddhist priest..!

Music event: Nakatsuka Takeshi's "Beat Communist vol.12" event at JZ Brat on December 30. See my report here.
New music: I got my first Momoiro Clover Z CD... because it has some remixes by Konishi Yasuharu! :) "bokura no Century" is only sold at Momoclo shows and on the label's site that ships to Japan only.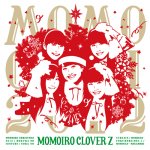 Music release news: Nona Reeves, Small Boys, Negicco, Black Bottom Brass Band, Tomoki Kanda, Kyary Pamyu Pamyu, Denki Groove, Cornelius, Candles
Posted on January 5, 2013 at 14:45 | Permalink | Trackback (0) | Comments (0) | Tweet |
---