Blog - June 2015 Archives
June 2015 Archives
Index
.27 Weekly revue: 2015 week #26 (June 20 to 26)
.22 Weekly revue: 2015 weeks #24 & #25 (June 6 to 19)
.06 Weekly revue: 2015 week #23 (May 30 to June 5)

---
June 27, 2015
Weekly revue: 2015 week #26 (June 20 to 26)

Food: - Soba at Nakaya, Naka-shi, Ibaraki
- Sri Lankan curry at Coji-coji, Mito, Ibaraki
- Cheeseburger at Teddy's Bigger Burgers, Harajuku

New music: Of course I got the new Pizzicato One album! The album is full of brand new arrangements of some of Konishi-san's best songs (P5 and others). I'm very happy with the new covers of favorites such as "T.V.A.G." and "ma vie, l'été de vie", but the best surprise was "Gondola no uta" (aka "The Great Invitations") of which the first half is narrated by Monsieur Kamayatsu and the second half sung by Konishi-san himself!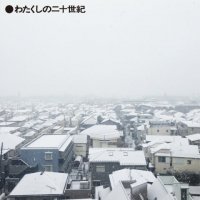 Playlist: Aira Mitsuki, Chiroline ver.2, Hoshino Michiru meets The Scooters, YMCK, Dorian, Pizzicato One, "uta to Guitar. Piano. kotoba.", Hamada Mari, Denki Groove
Posted on June 27, 2015 at 20:23 | Permalink | Trackback (0) | Comments (0) | Tweet |
---
June 22, 2015
Weekly revue: 2015 weeks #24 & #25 (June 6 to 19)

Whoa, I've been too busy to update last week. So here's a late attempt at catching up with a digest of the past two weeks.

Food: - "Taru Bar" event at Tarui Bakery and LIFE son, Sangūbashi
- Curry dinner at Tapir, Shin-Ōkubo, with our friends in visit from Brooklyn!
- Dinner at Malay fūkō bishoku (馬来風光美食), Ogikubo
- Roast chicken club sandwich at The Sandwich House 55, in Shibuya, where can be found a friendly French-speaking Japanese chef

Music event: Sally Kubota did a talk & DJ event at Koenji Green Apple, to celebrate the release of two GS compilations he selected. The event was also an early opportunity to grab his band Sally Soul Stew's brand new 7" single "Joy To The World / Black Coffee", of which the A-side was written by Takanami K-taro! And, the B-side is a cover that was selected by DJ Fukutake who also wrote the liner notes. I got there a bit late but at least I caught the 2nd part of the talk show and Jimmy Mashiko's DJ set. I also got Sally's autograph! :)

Music release news: Kyary Pamyu Pamyu, YMCK, Cornelius

Playlist: Aira Mitsuki, (((sssurrounddd))), Dorian, Concert, New Castle, "odoru Showa Beat! GS Wild Party ~ tekuteku tengoku", Sunaga t Experience, Jintana & Emeralds, hitomitoi, "Idol bakari Pizzicato", "odoru Punch kayo! Showa Girls Garage Party ~ Bazazz tengoku", "yoru no Minoru Phone Hour", Vanilla Beans, The Lady Spade, Hoshino Michiru

This week's video: YMCK "Family Dancing" trailer

Posted on June 22, 2015 at 23:36 | Permalink | Trackback (0) | Comments (0) | Tweet |
---
June 6, 2015
Weekly revue: 2015 week #23 (May 30 to June 5)

Food: - Rhubarb, berry & ginger flapjack tray bake, and upside-down cake at Sunday Bake Shop
- Japanese flavor ice cream at Japanese Ice Ouca, Ebisu
- Boiled ham English muffin sandwich with apple mustard, black cherry brownie, etc. at Bespoque, Higashi-Nakano
- Curry lunch plate at Ayurda, Shibuya

Exhibitions: - Following last week's Muji exhibition of Rajasthan block-printed fabrics, we went to the Iwatate Folk Textile Museum in Jiyūgaoka where is being held an exhibition titled "White Textiles of the World". Shown are many fabrics from India, Africa, Japan, etc. made with various techniques. This can be seen until July 18.

- Also went to check out "graphical photography by mitsuo shindo", the first photo exhibition of art director Shindō Mitsuo, who did most design for Pizzicato Five and many other Shibuya-kei artists. A must check for all fans! This is on until tomorrow Sunday June 7 at AL Gallery in Daikanyama.

Music event: I went to see Cibo Matto at Blue Note Tokyo!! Their band featured Nels Cline on guitar, Ohno Yumiko (Buffalo Daughter) on bass, and Yuval Lion on drums. They were accompanied by special guest Oyamada Keigo (Cornelius) on guitar too! And for a few songs by percussionist Cyro Baptista. Despite the show feeling a bit short, that was a wonderful evening!

Set list: Check In / MFN / BBQ / Emerald Tuesday / Moonchild / Déjà-vu / Sci-fi Wasabi / 10th Floor Ghost Girl / Blue Train / Birthday Cake
Encore: Aguas de março / I Zimbra (Talking Heads cover)

Movie: Went to see the documentary movie "Coming Back For More", which in Japan has a more direct title... "Sly Stone"! The Dutch-narrated movie tells about the career, ups and downs, and the true story of legendary musician Sly Stone. While the movie was made some years ago, the edition being shown here was updated with recent footage from this year, and is said to have been delivered to the theater a day before screenings started..!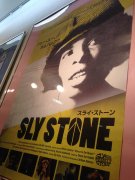 Music release news: Hanazawa Kana, Original Love
Playlist: CAPSULE, "yoru no Minoru Phone Hour", Cibo Matto, dip in the pool, Especia, frenesi
This week's video: "Sly Stone" trailer
Posted on June 6, 2015 at 19:01 | Permalink | Trackback (0) | Comments (0) | Tweet |
---