Blog - September 2014 Archives
September 2014 Archives
Index
.28 Weekly revue: 2014 week #39 (September 20 to 26)
.20 Weekly revue: 2014 week #38 (September 13 to 19)
.14 Weekly revue: 2014 week #37 (September 6 to 12)
.07 Weekly revue: 2014 week #36 (August 30 to September 5)

---
September 28, 2014
Weekly revue: 2014 week #39 (September 20 to 26)

Food: - Curry at Dylan, Ochanomizu
- Curry at Garam Masala, Kyōdō
- Curry at Ōiwa shokudō, Nishi-Ogikubo
- Kakigōri (shaved ice) at Neiroya, Ogikubo
- Curry at Tapir, Shin-Ōkubo
- Drinks at Bar Fill-Up, Nishi-Shinjuku

Music event: - On Monday evening I went to see an in-store live by Sugar's Campaign (Avec Avec & Seiho) from Osaka at Tower Records Shibuya. They were accompanied by Akio, who sings "Netokano" and "Hong Kong seikatsu". They also played several other songs DJ style, such as Hitomitoi's "Frozen Horizon" (produced by Avec Avec), and a remix by Seiho of Yuki's "daredemo Lonely". Their release party in Tokyo for single "Netokano" will be held at Daikanyama Unit on November 2.

- Then on Tuesday (a holiday), I went to Takako Minekawa & Dustin Wong's "unofficial release party" for new album "Savage Imagination" at Ochiai Soup! I had seen them at the same place a year and a half a go (report). Again this time I was impressed at how they can recreate their complex songs entirely live by using an array of loop pedals. I also got my CD autographed by the two! Thanks! :D

An in-store event will be held at Tower Records Shibuya (3rd floor) on Saturday October 4 from 14:00. The album's official release party will be on October 14 at Shibuya O-nest.

The opening band was Group A, an electro & violin noise unit girl duo who perform in very light clothing (a white drape over their white-painted bodies). They were good though a bit freaky to watch from the front row. :)

Music release news: Perfume, 80kidz

Playlist: Digital Underground, Le Tigre, Flin Flon, etc.

This week's video: Jane Jupiter (aka Kid Sister) "Higher"
(Check out the free mix tape here)

Posted on September 28, 2014 at 11:41 | Permalink | Trackback (0) | Comments (0) | Tweet |
---
September 20, 2014
Weekly revue: 2014 week #38 (September 13 to 19)

Outing: Enjoyed good local food and street performances at "Waiwai matsuri 2014" in Kunitachi.

Food: - "Gelats" chocolate soft ice cream at Cacao Sampaka, Marunouchi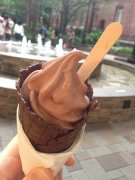 Exhibition: I went to see Fujishiro Seiji's 90th anniversary exhibition at Ginza Kyōbunkan. I know his works from the fantastic "Keroyon" musical films he made in the 60's (I have both DVDs). This exhibition has a large number of his works made of colorful acetates and then backlit to produce a unique effect. After some 40 years "hibernating", Keroyon will come back to TV screens next January, at least in Tochigi pref. (Tochigi TV only?) The exhibition is on until October 15 (details here).
Music release news: Takano Hiroshi to subarashiki Rallye no nakamatachi, Jintana & Emeralds, Quruli, Tarte Tatin, RF, Kushibiki Sayaka, Cupitron
Playlist: Takako Minekawa, Especia, Sugar's Campaign, Hoshino Michiru, Chromeo, Wack Wack Rhythm Band
This week's videos:
Cibo Matto "Déjà Vu"
Kushibiki Sayaka "I say a little prayer"
Cupitron "Unicorn Parade"
(shot at Robot Restaurant!)
Posted on September 20, 2014 at 22:59 | Permalink | Trackback (0) | Comments (0) | Tweet |
---
September 14, 2014
Weekly revue: 2014 week #37 (September 6 to 12)

Food: - Butcher's plate, sausage, tuna salad and bread at Machi no Parlour, Ekoda, as seen on TV on "kodoku no Gourmet" (one of my favorite shows)!

Music event: - Towa Tei is currently holding an exhibition at (marunouchi) HOUSE, celebrating 20 years of his solo career. On September 12 was a free party also to celebrate his 50th birthday (!), feauring DJ sets by Ino Hidefumi, Osawa Shinichi and himself, and also a live set by Dorian! Towa Tei began his set with "amai seikatsu" featuring special guest Nomiya Maki! All of that I watched from the front row. :) A wonderful evening! And I got to shake hands with Towa Tei!, and also Dorian and Yasuda Toshiyuki!

There I also got to meet a Thai music fan who loves Shibuya-kei and writes about Japanese music (in Thai) at verycatsound.com!

The exhibition is on until September 26 (open everyday until 4am!). There's also a shop selling brand new 7" singles (Towa Tei c/w She Talks Silence, Dorian c/w DJ Fumiya, Towa Tei x Osawa Shinichi), various new goods (T-shirts, shirts, bags, hats, towels), and also rare vinyl and promo items. A must-go for all fans!

- Also I had a nice time with Brazilian P5MLer Thiago, spending his last hour in Shibuya looking for used CDs and then hurrying to the Narita Express platform. Until next time! :)

Music release news: Frontier Backyard, kataomoi, Shunosuke Ishikawa

Playlist: Towa Tei, Towa Tei, Towa Tei, the hair, Dorian, Dorian, Dorian, Towa Tei :)

This week's video: P.O.P "Funky Word"

Posted on September 14, 2014 at 13:07 | Permalink | Trackback (0) | Comments (0) | Tweet |
---
September 7, 2014
Weekly revue: 2014 week #36 (August 30 to September 5)

Food: - Aloo chat, special set (baingan masala & mixed beans), kanda pohe and puran poli, at Indian Home Food Restaurant Reka in Nishi-Kasai after watching Indian movie "The Lunchbox" ("Dabba")

Music events: - On Friday was a show of Playtime Rock (unit of Takanami K-taro, ex-Pizzicato Five) at Saravah Tokyo. This was the perfect place where to meet a Brazilian P5 fan I had met online, turns out he was also on P5ML, the great mailing list through which I met so many nice people. It had also been over a year since the last time I saw Playtime Rock (report) as they are based in Nagasaki. This time the show was mostly more of a talk show, where K-taro introduced foreign music and its influences to Japanese music, and that of the 19th century and early 20th century! This was very instructive with many surprising and funny bits.

The opening band BANK was also very good! You can hear their works on label Too Young Records' SoundCloud.

Stars must have been aligned a certain way as this night let us meet two more Pizzicato Five members. :) Konishi Yasuharu was spinning at Shibuya OTO (it was my first time at this club since it moved from Shinjuku), although I rushed to catch my last train and missed his set... Better luck next time!

Larger sizes and more photos at Flickr

New music: - I absolutely love Sugar's Campaign's first single "Netokano" (see the video here), and its B-side "Hong Kong seikatsu"! Although the 7" had sold out quickly last month, there was a restock at HMV Record Store Shibuya to coincide with the CD single release. I can't wait to see what will come up next from this great unit formed of Seiho and Avec Avec.

Music release news: Crazy Ken Band, Takahashi Yukihiro & Metafive, Nakano Aya, Moso Calibration
Playlist: Buffalo Daughter, Denki Groove, Scarlatti Goes Electro, Taketatsu Ayana, Vanilla Beans, CAPSULE, Sugar's Campaign, playtime rock, Pizzicato Five
This week's video:
Suiyoubi no Campanella "Sen no Rikyū"
Posted on September 7, 2014 at 00:25 | Permalink | Trackback (0) | Comments (0) | Tweet |
---