Blog - July 2003 Archives
July 2003 Archives
Index

.26 Interstella 5555


.26 Candy

---
July 26, 2003
Interstella 5555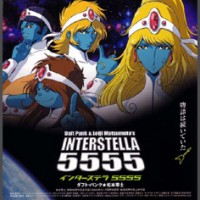 The next movie I want to see is Interstella 5555, an animated film by MATSUMOTO Leiji (Captain Herlock (Albator), Galaxy Express 999) featuring the music of Daft Punk.
This must be sort of like a long music video, although at 67 minutes long I hope it has a bit of a story! :) Nevertheless, with MATSUMOTO's animation and Daft Punk's music, it can be nothing but enjoyable!
Starting today at Cinema Rise, Shibuya.
Interstella 5555 Japanese promotional site
Posted on July 26, 2003 at 14:24 | Permalink | Comments (6) | Tweet |
---
Candy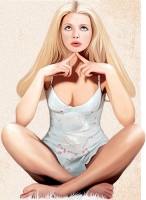 Last night I went to see Candy at Cinema Rise in Shibuya. Candy is a 1969 Franco-Italian (though in English) erotic comedy by Christian Marquand, starring Ewa Aulin as Candy, and also Marlon Brando and a hilarious Ringo Starr (as a Mexican gardener).
Candy is a sort of naive dumb blonde, reallly just trying to go to school and stick with her family, but whenever she meets someone new she gets in trouble. Because she's so beautiful, all guys who meet her can think of nothing but sex!
Candy Japanese promotional site
Posted on July 26, 2003 at 14:11 | Permalink | Comments (0) | Tweet |
---