Blog - October 2006 Archives
October 2006 Archives
Index


.27 Kahimi Karie at Apple Store Ginza, live report


.25 Firefox 2 and live titles


.21 Soundvoyager cleared


.17 La Querencia Peligrosa "koten" report



.14 Chez les dada (Nuit Dada report)


.12 Coffee not Fresh


.11 Double-click elevator


.11 Yaki-sanma


.08 Nakano/Kōenji


.08 Nakano Classic


.07 Cloudy buildings

---
October 27, 2006
Kahimi Karie at Apple Store Ginza, live report
While Apple Store Shibuya (where I recently saw Nomoto Karia and also Manna) doesn't have much space for live events, the Ginza store has a whole theater-like floor with comfortable seats. This week Kahimi Karie was playing at both Shibuya and Ginza stores, so I chose to go to the Ginza show held last night.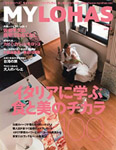 As expected, the place was full. First there were speeches by the Apple Store general manager and then the editor of magazine MyLOHAS which was presenting this live show for its 2nd anniversary. Everyone who came to see the show received a copy of the latest issue that includes Kahimi's Morocco photos.
Then Kahimi came on stage, accompanied only by Ōtomo Yoshihide, who produced about half of her new album "Nunki", and another guitarist. She sang mostly songs from her new album, starting with the four first tracks. The whole show was done in the quiet atmosphere provided by only the two acoustic guitars and Kahimi's voice, while video from her recent DVD "Kochab" and other scenes that she shot in Morocco were projected behind.
The set list went something like this: (probably not exact)
yobitsugi / I'm in the rain / All is splashing now / He shoots the sun / sono hoka ni / Lost in the rain (ONJO) / Plastic bag / Eureka (Jim O'rourke)

"Nunki" is truly a great album. While most of it is very quiet, there are also a few pop gems in there, making for a well balanced and pleasant album. Included are two great pop songs by Yann Tomita, featuring Oyamada Keigo on guitar and even the Doopees on back vocals. Today I had one of these in my head all day, the sweet "I'm in the rain" (live version).
Posted on October 27, 2006 at 20:32 | Permalink | Comments (3) | Tweet |
---
October 25, 2006
Firefox 2 and live titles
Firefox 2 is finally out, and it's packed with new features, just when IE 7 thought it had caught up with the competition! In fact, IE 7 won't even run on all of Microsoft's own OS's (mainly the still popular Win2K is completely left out) because they chose to use sneaky OS hooks that only themselves know about.
New features in Firefox 2 include:
resuming your browsing session which allows to get back to where you were, including all form data (like a partially typed entry in your blog), in the event of a browser or computer crash
inline spell checking in many languages, which I'm using right now, and it just works!
live titles (more below)
... and more
Live titles are one of the least expected but very welcome innovations. They allow bookmarks to have a title that will change when the bookmarked site's content is updated. The browser does this by requesting a tiny file called a "microsummary".
Sounds perfect for blogs and online shops, and I've already enabled them on this site's blog index pages (this main blog, agenda and magazines) and also on Recohan's top and artist pages (telling about the last update, and the number of items in stock for an artist, respectively).
To use live titles you'll have to click the down arrow button (or push the down arrow key) in the bookmark name field when creating a new bookmark.
To add microsummaries to a Movable Type blog is quite easy. Simply create a new index template and make it build a file called microsummary.txt. The template's content should be something like the following:
<$MTBlogName$> - <MTEntries lastn="1"><$MTEntryTitle$></MTEntries>
Then, add the following new <link/> to your main index template, right next to the one that points to your blog's feed.
<link rel="microsummary" href="<$MTBlogURL$>microsummary.txt" />
Rebuild your indexes and that's it!
For WordPress users, there's a plugin that takes care of it.
For more information about microsummaries, check microsummaries.org and the Microsummaries specification at Mozilla. There's also a list of microsummary-enabled Web sites.
Posted on October 25, 2006 at 12:13 | Permalink | Trackback (0) | Comments (3) | Tweet |
---
October 21, 2006
Soundvoyager cleared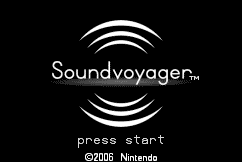 Today I finally cleared the bit Generations game Soundvoyager, which I had been playing for a little while. The game is played just by listening to stereo sounds, and using the L and R buttons (and occasionally A) to catch or avoid the heard sounds. The fact that you can play with your eyes closed makes it quite innovative, sometimes it's even easier to play without looking at the screen (which remains mostly uninformative) and just letting the sounds guide you.
There are several levels of many types of stages such as:
- sound catcher where you move left and right to catch sounds coming from ahead, which get added up to form a song
- sound drive where you must drive while switching lanes to avoiding obstacles
- sound slalom where you must zoom right in between two sounds
- sound cock where you must catch crazy poultry running around a 2D space, to me "sound cock-3" was the most difficult of the whole game, as you have to catch no less than three of them within 75 seconds!
... and then some.
I found this game to be especially good for exercising concentration while giving a rest to my eyes that spend too much time looking at LCD screens.
Previously I've finished DialHex and Coloris, and I've got two more bit Generations games sitting here waiting to be played: DigiDrive and Orbital. Of these two, DigiDrive is the one that seems the most fun to me from the previews.
Posted on October 21, 2006 at 21:39 | Permalink | Comments (7) | Tweet |
---
October 17, 2006
La Querencia Peligrosa "koten" report
For about three weeks recently, La Querencia Peligrosa, street artist better known as QP, exhibited recent works at The Ghetto. The works displayed ranged from paintings to everyday items, all adorned by the artist's original designs.
Some of them were quite hilarious, especially those traditional Japanese paintings with a special touch.
Most of the stuff there was for sale, making this a unique opportunity to take QP works home! Of course we couldn't resist, and bought a black "door" consisting of a painted plastic sheet mounted between two black frames.
The exhibition ended last Sunday and we went to get the piece on Monday, and we were delighted to unexpectedly get to meet QP who kindly packaged the piece and even took a bit of time to chat!
Larger sizes of exhibition photos at Flickr
Posted on October 17, 2006 at 23:52 | Permalink | Comments (7) | Tweet |
---
October 14, 2006
Chez les dada (Nuit Dada report)
Tonight we went to SuperDeluxe to check out the event Nuit Dada à Tokyo (Dada Night in Tokyo) organized by Sonore and the French embassy. The event featured a nice bunch of indies artists. Those I was most looking forward to were Giragira Knights and Satanicpornocultshop.
Giragira Knights
Kishino You-ichi wears a traditional outfit and dances out the lyrics to the songs that Himitsu Hakase DJs and sings in a cacophony of reverb. Aside from some enka classics, we were treated to a Japanese version of the Carpenters' "Yesterday Once More", and "Bohemian Rhapsody" in its original Queen version.
Exonemo
Exonemo made music from... I don't really know what, but on the large screen showed up names of keys I assumed he pressed (lots of open brackets, spaces and slashes), and there was a suspended Pikachu balancing around and other toy-like instruments.
satanicpornocultshop
Last (before it was our time to go home anyway) was satanicpornocultshop, a band formed of strange alien-like musicians with names like Ghammehuche, *es, Vinylman and Ugh. Some of the characters first walked around the audience sticking obscure kanji sheets on people's back. Then the show began, and they played everything from noise-like electronics to hip-hop to covers of Asaoka Megumi's "watashi no kare wa hidarikiki" and MC Hammer's "You can't touch this".
Posted on October 14, 2006 at 12:26 | Permalink | Trackback (0) | Comments (0) | Tweet |
---
October 12, 2006
Coffee not Fresh
Beware of "Coffee Fresh", a non-expiring milk-looking substance that's meant to be put in your coffee. Those are handed out at McDonald's and most other fast food chains, and also in all types of cafés, and also found nearby coffee machines in offices and such.
While it may be some sort of placebo that makes you think it substitutes real milk, the reality couldn't be further. The ingredients of Coffee Fresh are along these lines: vegetable oil + water + artificial coloring... Mainly it only exists because it's cheaper and people don't know better.
Since hearing that recently, I had switched to having my coffee black at work. Now I'm trying out Creap which, despite its unappealing name (I think a clumsy contraction of "creaming powder"), is at least made from the real stuff, though I'm not yet convinced of the taste.
Posted on October 12, 2006 at 19:45 | Permalink | Comments (1) | Tweet |
---
October 11, 2006
Double-click elevator
Isn't it annoying when you push the wrong button in an elevator, and it does a full stop on a floor where you don't want to go?
Well I had read a little while ago that elevators of maker Otis had a hidden feature that let you deselect a floor that you pushed by mistake, by holding the "open door" button while double-clicking the mistaken floor. Genius!!! For a while I had been looking for an Otis elevator to try that, but not finding any I ended up sort of forgetting about it.
But this morning when arriving at work, I accidently pushed the wrong button. I remembered the trick, and guess what... it worked!!
Update (10/12): Actually, no need to hold the "open door" button.
It's a Toshiba elevator.
On a related note, check "Elevator hacking" at Engadget for some similar feature. You may also want to brush up your elevator manners.
Posted on October 11, 2006 at 12:34 | Permalink | Comments (5) | Tweet |
---
Yaki-sanma
It's the season for sanma (pike fish, fr.: brochet), of which the Japanese name 秋刀魚 contains the character for autumn (秋), and I've eaten it in a form or another for 4 days in a row!
On Monday I met with friends and we went to Tsukijigawa-kōen, a park near Tsukiji which offers free barbecue accomodation. I think you have to book in advance, but they lend you barbecue space plus all necessary grills and stuff. There we grilled some quasi-fresh sanma (not fresh from the fish market, which was all closed, but rather expensive variety from department store Mitsukoshi), along with vegetables and stuff. It was very delicious, and it was nice to eat out in a park in such nice weather.
When we were done, we gave our fish remains to a visitor cat who feasted happily.
Posted on October 11, 2006 at 12:25 | Permalink | Comments (0) | Tweet |
---
October 8, 2006
Nakano/Kōenji
Today was again very good weather, which made for some good walking around the extended neighborhood.
̄
1. Love this SKIN tag with the kid's face, seen in Nakano. Phonebook boxes, such as these, are often decorated with his tags.
2 & 3. Graffiti along Chūō line between Nakano and Kōenji
4. Apartment building of odd colors, in Kōenji
In Nakano was being held the annual matsuri (festival), and I got some Kitarō dolls at the bazaar there, two for ¥50!
Posted on October 8, 2006 at 18:45 | Permalink | Comments (0) | Tweet |
---
Nakano Classic
With its dark interior and sofas falling apart, and antique audio equipment shouting loud classical music at 78rpm, Nakano's 名曲喫茶クラシック (meikyokukissa Classic) was a café of unique atmosphere. The café, which had been open since 1930, sadly closed its doors on January 31, 2005.
Since photos were prohibited inside, few remain, but thanks to my lack of kanji knowledge at the time, here are a few that I took back in 2002.
More and larger photos at Flickr
Posted on October 8, 2006 at 18:15 | Permalink | Comments (0) | Tweet |
---
October 7, 2006
Cloudy buildings
We had rain and bad weather all week, yesterday peaking with bonus typhoon-like winds. As usual after bad weather, today we got beautiful sunny and warm weather!
This is a photo of clouds reflected in Nishi-Shinjuku buildings near Chūō-kōen.
Posted on October 7, 2006 at 22:36 | Permalink | Comments (1) | Tweet |
---