Blog - Weekly revue: 2014 week #19 (May 3 to 9)
Weekly revue: 2014 week #19 (May 3 to 9)

Food: - Pizza lunch at Massimottavio, Eifukuchō
- Indian-style bistro DiL Se, Sendagaya
- Cakes from Acacier, Urawa, Saitama
- Finally made it to Sunday Bake Shop at a time while the counter is still full!

Exhibition: We went to see the solo exhibition of painter Nozaka Toshikazu at the Kawanabe Kyōsai Memorial Museum in Saitama. This is a selection of Nozaka's works from the last few years, including ones that were sold but specially borrowed from their current owners. The exhibition goes on until June 25 (the museum is closed on Thursdays and from May 26 to 31).

At the time time old and rare traditional paintings and sketches by Kawanabe Kyōsai are also exhibited, many of which feature Japanese folk creatures and ghosts.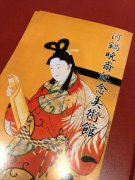 Music release news: kotringo, Harada Tomoyo, Nakatsuka Takeshi with Iga-Bang BB, Team Syachihoko, Hondalady, Kinoco Hotel, Kitagawa Katsutoshi
Playlist: Ikeda Masanori, hitomitoi, Vanilla Beans, Cibo Matto, Jintana & Emeralds, Concert
This week's video:
Concert "aimaisa kaihi"
Especia "No1 Sweeper"
Posted on May 10, 2014 at 22:32 | Tweet |
---
Trackback
---
Comments RSS
---