Blog - Catch-up revue: 2017 weeks #10-14 (March 4 to April 7)
Catch-up revue: 2017 weeks #10-14 (March 4 to April 7)

Travel: From March 9 to 19 we had the great pleasure to travel to India! This time we went to Delhi, Kerala (Trivananthapuram (Trivandrum), Varkala, Kovalam) and Mumbai. Lots of great food and memorable times. Photos are up on Flickr.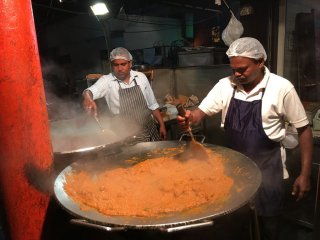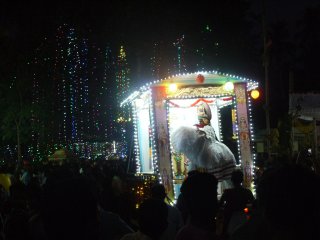 1. Rajinder Da Dhaba, Safdarjung Enclave, Delhi
2. Spice shop at Connemara Market, Thiruvananthapuram, Kerala
3. Indian Coffee House, Thiruvananthapuram, Kerala
4. In Varkala, Kerala
5. Festival at the Valiyaveetil Devi Temple in Varkala
6. Dabbawala near Churchgate station, Mumbai
Food: - Went to Indo Fuji (Higashi-Koganei) one last time before it closed at the end of March. That was a very good curry restaurant! Fortunately Indo Fujiko (Koenji) remains, just below Enban.
- Last weekend was an exhibition of Indian textiles at fudoki in Itabashi, and there was a curry lunch plate served by Indian Canteen Ami.
- Had a sausage roll and blueberry pound cake at a Friday morning Sunday Bake Shop
Music release news: Denki Groove, Kinoco Hotel, Shinohara Tomoe, Especia, Ryuichi Sakamoto, Maika Loubté, "Kayama Yuzo no shin sekai", Charisma.com, "Toy Chara Pop" compilations by DJ Fukutake, Watanabe Marina, Hiyajo Atsuko, Kyary Pamyu Pamyu, Perfume, Dustin Wong & Takako Minekawa, Saoriiiii
This week's videos:
Maika Loubté "Sky Diver"
Denki Groove "Ningen President"
Posted on April 9, 2017 at 16:23 | Tweet |
---
Trackback
---
Comments RSS
---