Blog - Sasebo Burger
Sasebo Burger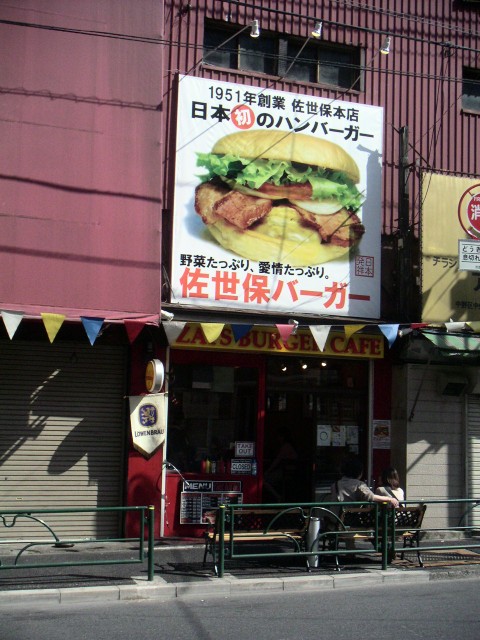 Today for lunch (well around 3pm) I went to eat at Zats Burger Cafe, which is a Sasebo Burger location. Sasebo Burger is the first "handmade" burger chain in Japan, since 1951!... and man, that's no McDonald's! We're talking about big juicy delicious tasty stuff! And it can't quite be called fast food cause it takes a good 10 minutes to prepare your burger.
I had a regular (vs "jumbo") bacon cheeseburger (¥550+tx) and onion rings (¥400+tx). A jumbo burger is twice the size for ¥100 cheaper (so the jumbo bacon chesseburger is ¥1100!)!
The onion rings were equally delicious, they had some extra taste that I can't quite put my finger on. Mmmm.
The Zats Burger Cafe location I went to, in Nakano on the corner of Ōkubo-dōri and Nakano-dōri (right about here), only has 3 tables for a total of 6 seats (plus two benches on the sidewalk) and it's usually full. Because of its "slow" reputation I never took the time to try them out, but today was the day and was it worth it!
Posted on April 25, 2004 at 18:29 | Tweet |
---
Trackback
---
Comments RSS
---