Blog - Weekly revue: 2014 week #46 (November 8 to 14)
Weekly revue: 2014 week #46 (November 8 to 14)

Food: - Lunch plate at Fujiwara, Higashi-Koganei
- Lamb gyoza and curry at Indo Fuji, Higashi-Koganei

Music events: - We went to Higashi-Koganei for the Teratotera Sound Fes., a free event held at the Community Station below the tracks. This station area has been renewed recently and contains several nice shops. We got to see performances by Haino Keiji, actually we could only hear because of the crowd, and then Yamakawa Fuyuki (who I last saw in a play with Yokomachi Keiko (report)), who used microphones to get sound from his skull when hit with his hands to control snare and bass drums. He also did tricks with light bulbs synced with his heartbeat, and he showed his throat singing skills. He's a very unique performer!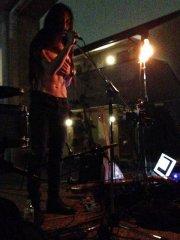 - Also I had the chance to catch a free in-store event by Vanilla Beans, in promotion of their new single "uchōten Girl"! That's a great new song! Now I can't wait for their one-man show next month. :)
The set list was: koi no Sniper 007 / Please Me Darling / Tokyo wa yoru no 7ji (Pizzicato Five cover) / Kiss wa me ni shite po! / uchōten Girl
Music release news: Nomiya Maki, Vanilla Beans, Akakage, Nakatsuka Takeshi, Ruby*
Movie: Went to see Xavier Dolan's "Tom à la ferme" ("Tom at the Farm"). I liked it, better than "Mommy" (which we saw while in Québec last month). I'm happy that this Québec director is gaining popularity in Japan!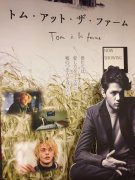 Playlist: Nomiya Maki, Dorian, Aira Mitsuki, Hoshino Michiru,... also Noppal, (M)otocompo
This week's videos:
Takanami Keitarō & Nangasaki Five "Sugar Town"
Negicco "hikari no Spur"
Posted on November 16, 2014 at 13:08 | Tweet |
---
Trackback
---
Comments RSS
---