Blog - Weekly revue: 2014 week #16 (April 12 to 18)
Weekly revue: 2014 week #16 (April 12 to 18)

Food: - Kerala Bhavan, Nerima
- Bread from Machi no Parlour, Ekoda
- Taco rice at Quina, Kichijōji
- Omrice at Omakasety, Shibuya

Music event: I went to see Izumi Ookawara (Qypthone)'s show at Star Pine's Café. She had a band of 10 (including herself), with piano, guitar, bass, with 3 brass players (sax/flute, trumpet and trombone) and 3 percussionists! That was great! I was in charge of taking video, so hopefully some might show up later for you to see. :) A few stills for now.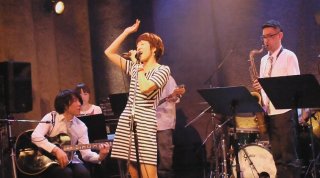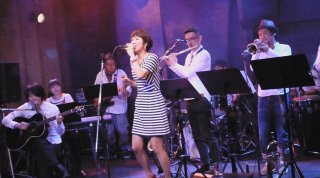 Music release news: Record store day feature (Nosa Reina, Chabe, Kyary Pamyu Pamyu & more), Cornelius, Tarte Tatin, Nakatsuka Takeshi, Hoshino Michiru
Playlist: Stereolab, Kyary Pamyu Pmayu, The Nanbatatin, Duck Sauce
- This week I've been listening to the Duck Sauce album a lot! This is good funky disco house! I like that there are short comedy bits between each track, which makes it yet more yet more fun to listen from start to end.
This week's video: Team Syachihoko "ii kurashi"
(Track by Yoshida Tetsuto! Acid!)
Posted on April 20, 2014 at 11:51 | Tweet |
---
Trackback
---
Comments RSS
---